Every operating system comes with desktop search software which helps you to find files stored in your computer same is with Microsoft Windows operating system which comes with search tool. In day to day operations, lots of files and documents are created. It is not easy to remember where you have stored your files on your computer. For this, you are required to use Windows Desktop Search Software.
Here under we have listed down 5 Best Free Windows Desktop Search Software, which can help you to find your documents and files easily.
Default Windows search software comes with limited features and basic search options. In Windows, search options are improved a lot. If you want to enhance your search results, then you have to use third party software which offers many advanced features like searching e-mail messages, attachments etc. There are many free and paid desktop search tools available which can change the way you search the desktop. Here are 5 top free Windows desktop search software.
5 Windows Desktop Search Software
FARR is one of the most competent Desktop Search Software. It is basically been designed to assist keyboard maniacs and has been empowered with adaptive 'live search" functionality so as to help you detect documents and programs that you have stored on your computer while you type. You can even perform web searches, manipulate files, send email and can perform other searches, as well. FARR is highly customizable and needs no configuration to run it. You can even augment its features by installing plugins.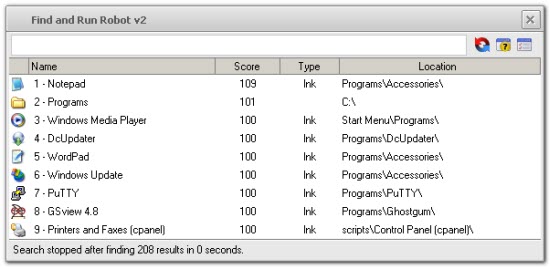 Default Windows Search makes it thoroughly easy to find and locate files and documents on your computer. Although simple in usage, it is a powerful tool which performs file searching the super fast way. Windows Search provides an easy and comprehensive solution for finding and organizing the content you care about, whether it's on your PC, in an e-mail message or attachment, on a remote file share, or on the Web.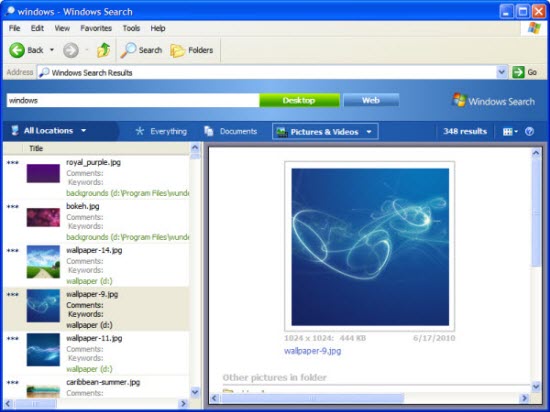 With Copernic Desktop Search software you can thoroughly search your computer's hard drive to look for files, folders, e-mails and even e-mail attachments, as well. Searching through Copernic Desktop Search software is absolutely quick and instant. It also carries out sub-second searching of MS Excel, Microsoft Word, Acrobat PDFs, PowerPoint files, multimedia, etc.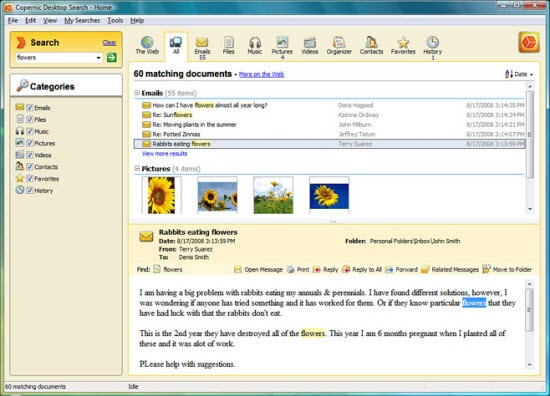 InSight Desktop Search software enables searching for files quickly in mere 100ms without burdening your precious systems resources. Using InSight Desktop Search you can easily search files or folders across HDD, perform the search for Outlook Emails and Contact, can do dedicated music search and supports for searching shared network places, and much more.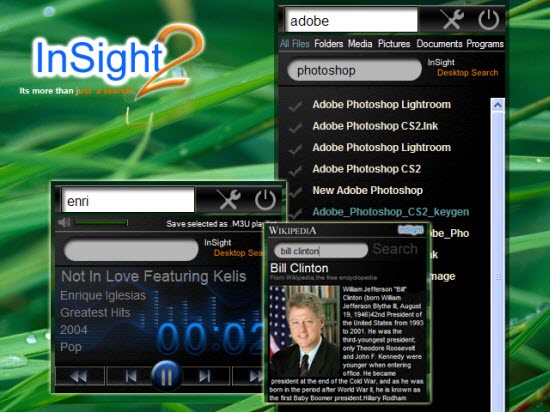 "Everything" is a Windows administrative tool that can instantly search for files and folders. It uses filename to locate folders as well as files. Initially "Everything" shows each and every folder and file on your PC. Thus, it has been named as "Everything". You have to use the search filter in order to limit what files and folders get displayed. Everything is also a good Desktop Search Software.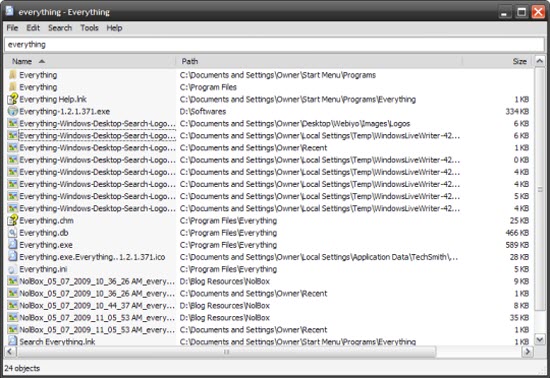 We hope that you would have found the collection of 5 Best Free Windows Desktop Search Software thoroughly useful. We look forward to your comments and suggestions.