Web Browsers is the gateway through which you get to experience the wonderful world of Internet. It is the interface which connects you to the World Wide Web. As you would know, a Web Browser is a software application which presents you with the information available over the Internet. Through Web Browser you can explore web pages, download files, send Emails, Chat, Socialize, Search for information, products and services and do lots of other activities as well.
In the ongoing presentation we have compiled a list of 5 Best Web Browsers for Windows 8, 10 which can greatly enhance your browsing experience.
Nowadays you can have various Web Browsers for surfing the Internet. What you require is a fast, secure, and easy browsing so that you can accomplish your tasks at lightening fast speed. So in the ongoing post we have showcased 5 Best Web Browsers for Windows 8, 10 which you can download for free and ease your browsing experience. All of these Web Browsers are vastly popular among Internet users and are being used by millions worldwide.
The Best Web Browsers presented below come with great features which give you a pleasant browsing experience. All of the Best Web Browsers have been highly rated by the Internet users across the world.
Best web Browsers for Windows 8, 10
Ever since its inception, Microsoft Internet Explorer continues to remain as the leading web browser in the world. One of the major reasons for the huge popularity of Internet Explorer springs from the fact that it comes bundled with Windows OS and so can be used as a default browser. Of course Microsoft has included great features in Internet Explorer and makes every effort to further improve its performance in each and every updated version of Internet Explorer.
Access sites instantly as Internet Explorer provides you with thoroughly fast and secure browsing experience. Have full screen browsing, pin your favorite sites, protect your browsing privacy and much more with Microsoft Internet Explorer. Some of the important features to look forward in Internet Explorer include JavaScript compiling, HTML5 support, etc.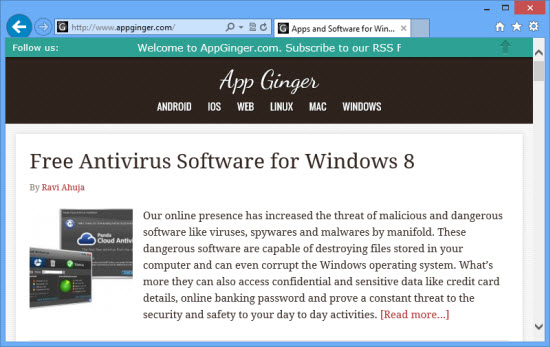 Mozilla Firefox proudly stands amongst the top web browsers in the world and closely follows Microsoft Internet Explorer in terms of worldwide usage. Developed by Mozilla Corporation, Mozilla Firefox comes as a free to use and open source web browsing application. Moreover, Mozilla Firefox is regularly updated so as to provide you with high quality, fast, reliable and secure browsing experience.
One of the main advantages of Mozilla Firefox is the fact that it can be used on varied operating system such as Linux, Windows OS, FreeBSD, Mac OS X, as well as on several other platforms. Some of the major features to look forward in Mozilla Firefox include live bookmarking, tabbed browsing, download manager, spell checking, private browsing, integrated search system and many others, as well.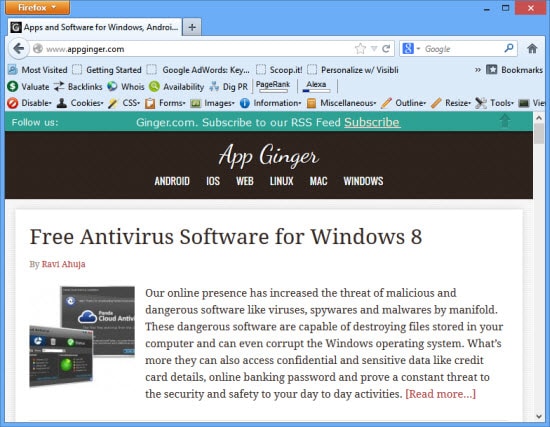 Google Chrome is rated amongst the best web browsers in the world. Google Chrome is recognized as the fastest growing web browser and has been successful in forming a strong base in the web browser market. Developed by Google, Chrome web browser has been regularly updated ever since its introduction to provide you with enhanced and enriched features for a pleasant, fast and secure web browsing experience.
Google Chrome is available as a free web browser. With Google Chrome you can run websites and applications at super fast speed. You can even customize Chrome and give it a personal touch by installing various extensions, themes and web applications. Moreover, Google Chrome is compatible across various platforms including Windows OS, Linux, Mac OS, etc.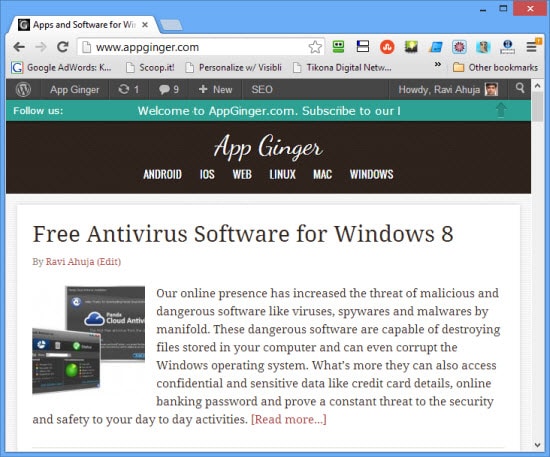 Apple Safari is yet another very popular web browser and is rated amongst the best web browsers in the world. Developed by Apple Incorporation, Safari has been successful to make its presence felt in the web browser market throughout the world. Safari is available as a free web browser and can be used with Mac OS X and Microsoft Windows operating system. It is a default web browser for Mac OS X. Exploring the web with Safari is extremely easy, fast, and secure. Safari includes various useful and enhanced features such as a unique tab view, presents you with smart unified search field, get to tweet web pages, post to Facebook, or share them through Email, and a number of other features which makes browsing really pleasant for you.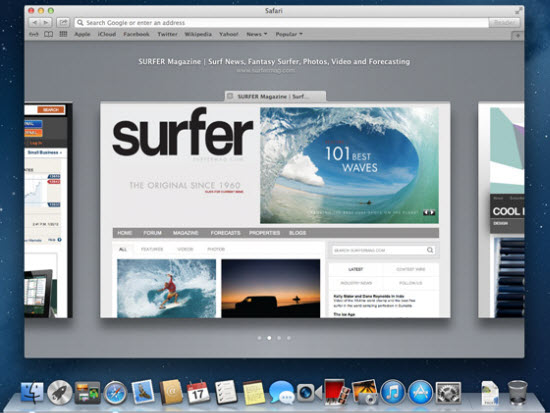 Opera Web Browser has been successful in garnering a worldwide recognition as one of the best Web Browser in the world. Developed by Opera Software, Opera Web Browser already has several million users worldwide. Opera comes as a free browser and is compatible with various operating systems such as Windows, Mac and Linux. Web browsing is amazingly fast, secure and easy with Opera. Some of the salient functions of Opera include displaying web pages, emailing, chatting, reading web feeds, downloading files, managing contacts, and several other functions, as well. You even get to customize Opera browser and can also have a great social networking experience through My Opera community.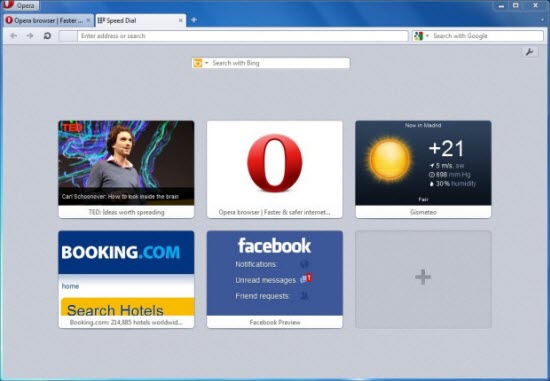 These best web browsers for Windows 8, 10 are not limited to Windows 8 OS these browsers can be used on about any Windows version and most of them come for Windows, Mac OS X and Linux too.