Be it a professional, an enthusiast, or even a casual user, one software, which you will find common in all their personal computers, is one which plays movies and music on the system, in short a multimedia playback software. The ironic fact is that even though a vast amount of playback software's is existing in the market as of now, only a few of them manage to emerge to the top and end up on a common man's desktop. Yes, indeed it is a competitive race.

The reason why not all of them are at par is because most of them do not possess the qualities of an ideal media player. Some of those who do fail to perform in the real-time application. Moreover, most of the media players fail to handle and play popular media formats such as MKV, AVI, MP4, and more. Only a handful of media players manage to integrate performance and functionality and these go onto become people's favorite media player.
One such powerful media player which keeps up to its word and possesses all the values described above is the GOM media player, developed by people from the company Gretech.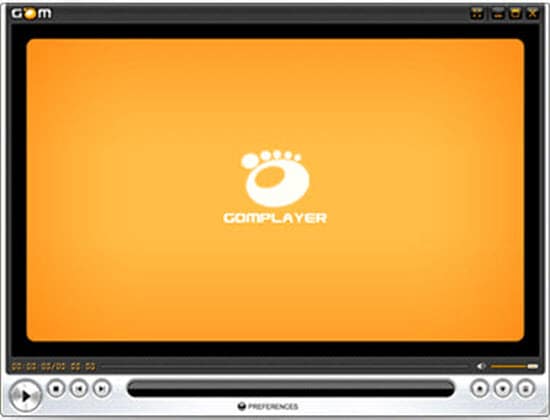 In one look, you realize that the user interface is simple yet elegant consisting of all the needed functionalities and buttons (play, pause, stop etc) placed on the skin and those which are not needed, done away with or hidden in the background in one of the menus. GOM Media Player provides a sleek and has a media center-focused design giving a fabulous user experience.
A vast array of codec's has been built into it including the most common ones like MPEG, AVI, DivX, XviD, WMV, ASF etc. So when you throw any media format at it, GOM Media Player is able to play it for you. GOM Media Player comes with a standard installation which is similar to any Windows product installation. You just need to accept a couple of terms, select a destination folder and choose an offer or opt out from AVG.
Error rectification functionalities have also been integrated, which allows this media player for playing partially downloaded files till the time they are not corrupt. The drag and drop feature is included too. As far as the playback tools are concerned, you get the options of Play, Stop, and Skip Forward and Back on the bottom left corner of the user interface of GOM Media Player. It also provides control panels for managing your media content which is located on the opposite side of the playback tools.
The most notable and impressive feature among all must be its enhanced filter rendering which allows for videos to be played so smoothly that they seem to be a treat to the eyes. If you get bored with the default skin of the player, you have the option of editing them to suit your taste and personality so that one theme does not get monotonous. Some of the other notable features of this media player include key remapping and submitting, HTTP streaming, real-time index building and also Unicode support.
Functions such as the hue, saturation, and brightness can be adjusted on the customizable control panel which turns out to be another impressive feature. You also have the option of using the pop up playlist to organize media; the only let down here is that it has only 2 sorting techniques, but it may be overlooked given the performance GOM player has to offer in other fields. The best part of this software is not in the features and functionalities which have been mentioned above, but the fact that Gretech has managed to keep this software totally free.
Some other features of GOM media player include zooming and panning, adjustable audio controls and screen-capture. A new version of this software has recently been released, which solves the problem of occasional deadlock's which used to occur while exiting the software and has an improvement with its audio decoder.