Online threats are increasing day by day. The only best way to secure your computer from various threats is to combat these online threats. The Internet use is on the increase and with it grows the dangers of online threats like viruses, malwares, spywares and fears from the attacks of hackers. You want to ensure that you are safe while shopping, surfing the web, or banking online. The best way to do this is to use a Firewall Software.
In the ongoing post, I have showcased a collection of 5 Best Free Firewall Software which you can easily download and thereby protect your computer system. Firewall Software scans your system, blocks and removes any kind of online threats. So by installing and using a firewall Software for your computer, your PC remains protected round the clock and you enjoy thorough peace of mind.
Thus, rather than just using Anti-virus Software, it becomes primarily important to use a Firewall Software so as to adequately safeguard your computer or network from unwanted access and various online threats. There are many different type of threats online like virus, fishing, etc. Another silent threat is without knowing you using your internet, accessing your system, sending the virus from your network IP.
So you can go through the compilation of 5 Best Free Firewall Software, and I am very much hopeful that you will find suitable firewall software that will safeguard your PC from all kinds of online threats.
What is Firewall Software?
A Firewall software checks incoming and outgoing connection and then either blocks or allow that connection from your computer according to settings of your firewall. In simple words – whenever any outside connection tries to access your network or computer firewall will block that access.
5 Free Firewall Software
ZoneAlarm Free Firewall is one of the most prominent firewall software. It protects your computer system from attacks of hackers and spyware. It is easy to use and equally easy in installation. ZoneAlarm Free Firewall has an intuitive and simple interface so that it can be used by anyone and everyone. It blocks out hackers and guards your system against the attacks of viruses and spyware. It can also be used along with any antivirus software. So, with ZoneAlarm Free Firewall installed on your system you can effectively protect all your personal and important data.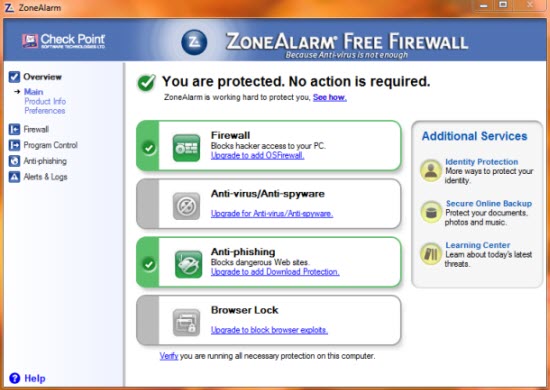 Ashampoo FireWall Free is another very effective firewall software. It prevents and stops attacks from the internet. It blocks malicious viruses, malwares and spywares from harming your computer. It also guards your system against the attacks of hackers and destructive spammers. It is easy to use with a simple user interface. All-in-all, Ashampoo FireWall Free imparts a round the clock heavy duty protection to your PC or computer system.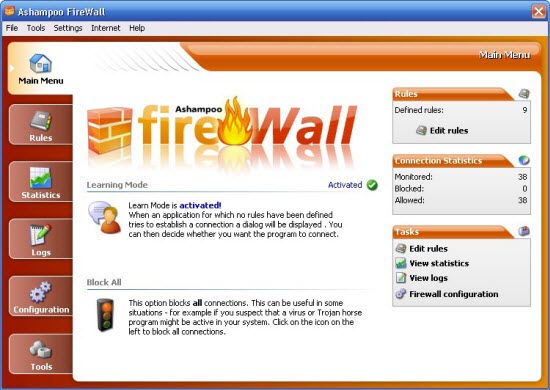 Comodo Firewall Free is another popular free Firewall Software. It is a multi-layered firewall that will constantly monitor and defend your PC from Internet attacks. It has all the features of a basic firewall protection and effectively protects your system from the attacks of hackers, viruses and malwares. Comodo Firewall Free uses prevention based technology and blocks viruses from affecting your computer system. It keeps you updated for all suspicious files that are detects on your system. Moreover, its Automatic updates feature makes sure that you have the most current protection for your PC.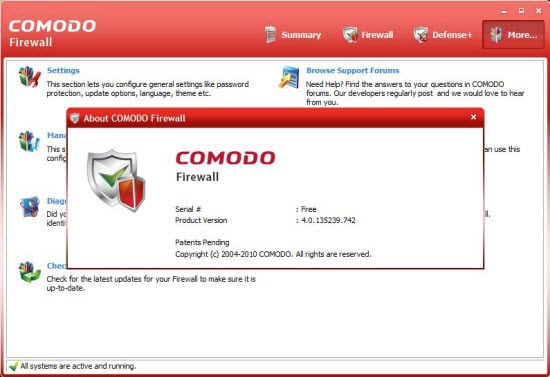 Online Armor Free is a great Firewall Software and provides enhanced protection to your computer from threats such as viruses, trojans, malwares, and hackers. So if you are looking for a firewall software and having a tight budget then no need to panic as Online Armor Free can help you with its great security features. Moreover, it is absolutely free so need to go for costly premium firewall software when you get all the basic features of a firewall software in Online Armor Free.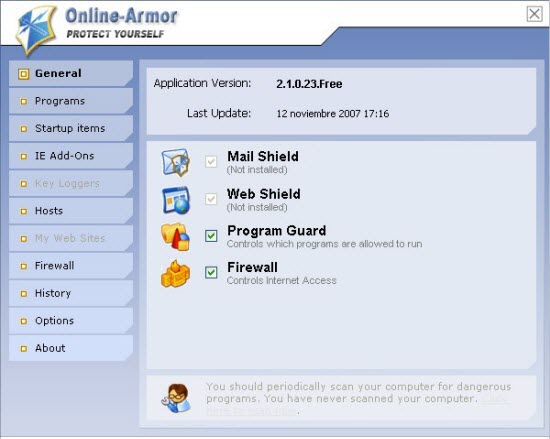 Privatefirewall is a proactive and multi-layered Firewall Software for your Windows desktops or servers. It provides anti-virus protection, malware protection, spyware protection, and as well as hacker protection. Its sophisticated defense mechanism guards your system against any kind of online threats so that your computer remains protected 24hr, round the clock. Privatefirewall scans, blocks and removes any kind of malicious or spying software. It is absolutely easy to use and moreover, comes free of charge.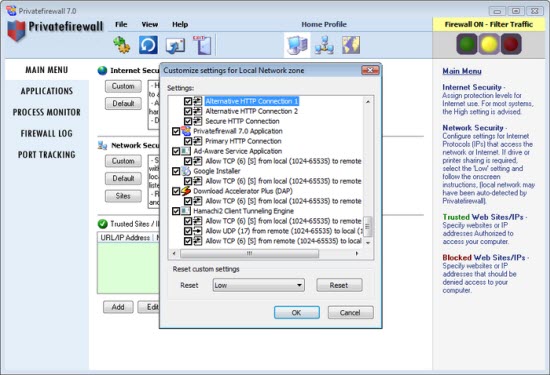 I hope that you would have found the presentation of Download 5 Best Free Firewall Software thoroughly useful. I look forward to your comments, feedback, and suggestions.