Gone are days when creating a home video, a short film, or a documentary used to be the sole proprietorship of technical experts. With the advent of video editing software, this has changed for the better.
Using a video editing software anyone can do video editing tasks with ease.
So, you don't have to go to a technical expert for creating a home video or a short film.
You can easily carry out video editing tasks using a competent and powerful Video Editing Software.
Today, we will be sharing with you 10 Best Professional Video Editing Software that allows you to create and edit video files on your own.
Here, we have featured best video editing software for Windows as well as Mac platforms. These are the best video editor for beginners. Moreover, as these are best professional video editing software, they go on to cover all your video editing needs.
Nowadays, videos are being used as persuasive marketing tools. The best example is Social Videos that are convincing and resonate with users.
Moreover, videos are more engaging and dynamic than simple text posts or even posts with images. Videos have the inherent capacity to grab a user's attention effortlessly.
And there are statistics to back this claim.
More than 60% of senior marketing executives believe that videos are the best way to communicate their brand story to potential customers.
Customers are 4x more likely to watch a video about a product than preferring to read about it.
By 2020, as much as 75% of mobile traffic will be from video views.
These are just some of the stats that show videos are immensely popular with online users.
However, at the end of it, you still want that the videos are truly professional and of high-quality so that they turn out to be a strong representation of your brand.
This is where video editing software comes into the picture.
With professional video editors, you can easily handle and manage video editing tasks.
If you are planning to start your own YouTube Channel and don't know how you will edit your videos, then these video editing software will make your job lot easier.
With these video editing software, you can cut parts of the video, add background music, add some effect and much more for your YouTube video and make them look professional.
That said, there are numerous video editing software that are available nowadays. So, it becomes quite a task to choose a suitable and competent Video Editing Software.
However, the good news for you is that we have done all the hard work and have come up with this collection of 10 Best Professional Video Editing Software.
So, you simply have to select the best one from the list that matches your requirements.
We want to assure you that each video editor that has been featured here comes packed with superb features. You can add special effects, dabble in animation, or give a professional touch to your videos.
These Video Editing Software will do it for you easily. They are super easy to use. Their revolutionary technologies will surely make video editing an easy affair for you.
So, let's dive in and check out this best professional video editing software.
10 Top Video Editing Software
Adobe Premiere Pro is one of the most popular, timeline-based video editing software available for both Windows and Mac platforms. It turns out to be an awesome video editing tool with features such as multi-track editing, linear time-code display, HD support, storyboard mode, unlimited audio and video tracks, and NDE.
Plus, there are features such as superb transitions, Integration with After Effects and Photoshop, and top-notch video masking features. Moreover, Adobe Premiere Pro supports almost every popular video format. It is available in different plans (individual and combo) through its official site.
Price: Paid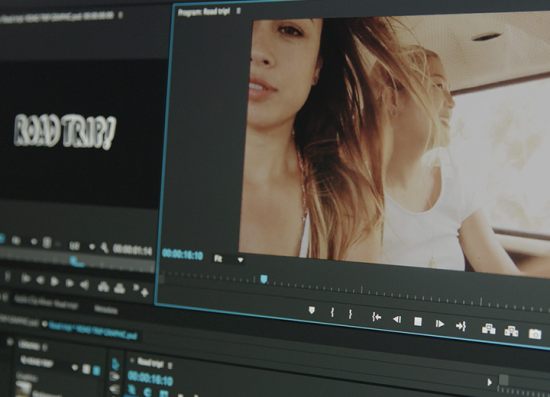 Apple Final Cut Pro comes with intuitive new design and revolutionary timeline features to accelerate post-production work. It's a tool crafted to deliver revolutionary video editing. It is loaded with a plethora of features that make it highly suitable for professional editors. Its low profile interface goes onto maximize workspace on any device. It's new Magnetic Timeline 2 is simply superb. It goes beyond traditional, track-based editing and offers automatic color coding as well as flexible layouts based on roles.
Final Cut Pro features advanced editing tools. You can do all sorts of editing tasks with frame-accurate precision using customizable keyboard shortcuts. You can create stunning effects, and sweeping motion graphics together with 2D and 3D titles. It allows you to enhance the look of your projects with third-party plugins. Plus, you can import iMovie projects into Final Cut Pro. It even delivers powerful encoding. You can quickly encode videos with an intuitive interface and go on to create an iTunes Store Package for streamlining delivery of your movie to the iTunes Store.
Price: Paid (Free Trial Available)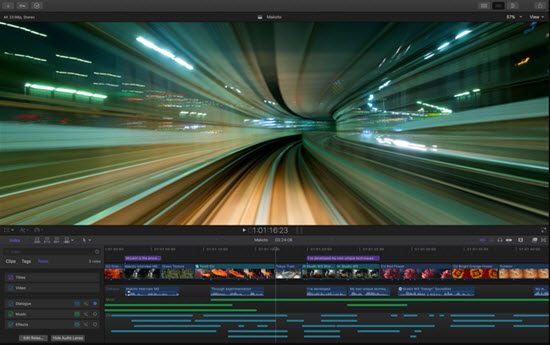 Adobe Premiere Elements makes video editing a fast and pleasurable experience for you. It goes on to automate the organizing and editing of your videos so that you have fun creating and sharing those movies.
It offers great video editing features. For example, you can turn rough clips into real movies that you'll love to watch over and over. Then, you can remove any unwanted footage; make your videos sharp in seconds with its new Haze Removal, go on to fix color and lighting, drag and drop for quickly creating movies, and much more. Premiere Elements will do these stuffs for you easily or can guide you through.
And that's not all; you can create dynamic collages with photos and videos. Go on to pick a theme and design a complete video story documenting a special life event and more. It even allows you to share your stuff with friends and family – via YouTube, Vimeo, Facebook, and more.
Price: Paid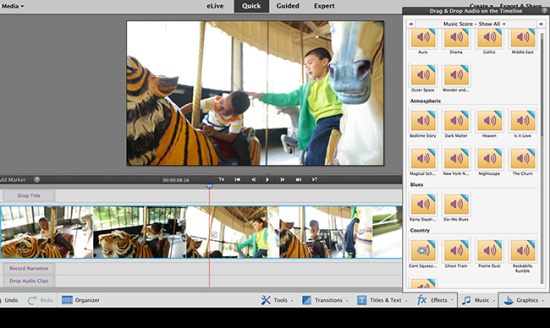 CyberLink PowerDirector is a leading video editor. It offers high-end performance and advanced editing features. One of the biggest highlights of PowerDirector is that it is remarkably easy to use. So, it turns out to be a video editor for all skill levels.
It offers a big selection of customizable design tools such as animated titles, motion tracking, title designer, menu designer, unique alpha transitions, particles and PiP objects. With PowerDirector, you get the freedom to explore creativity and translate it into unique video creations.
Its elegant design makes the creative process natural and instinctive. Moreover, it has added a new design mode that enables you to upload a mobile video for Vimeo, Facebook, and YouTube by removing those empty black bars.
It offers total 360° video editing giving you a whole new perspective on movie making. PowerDirector comes with cutting-edge video rendering and production technologies making it easy to tackle any video project. It also supports almost all the latest video formats.
Price: Paid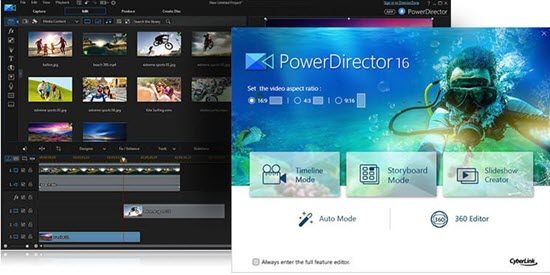 Wondershare Filmora is a video editing tool crafted for simplicity and ease of use. It offers a powerful and intuitive video editing experience. It's available for Windows platform as a free and paid video editing tool.
Filmora has a wide range of powerful editing tools and lets you create amazing videos easily. It comes with a delightfully intuitive design making it easy for anyone to do video editing tasks.
Plus, it is studded with lots of features that help to make your videos stand out from the rest. It offers a variety of filters and graphic overlays. It has a huge selection of titles, openers, and lower thirds. You can even drag-and-drop moving graphics into your video, and combine videos and images seamlessly. It allows you to remove unwanted background noise easily.
Filmora offers speed control to make your video clips faster or slower creating time lapses or slow-motion effects. It also offers social import from Facebook and other social media platforms. Plus, you get plenty of advanced tools, including audio mixer, PIP, advanced text editing, video stabilization, scene detection, audio equalizer, and more.
Price: Free & Paid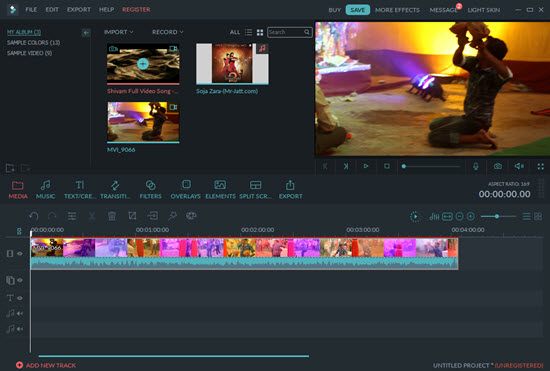 If you are looking for powerful and creative video editing software, then Pinnacle Studio comes out as a perfect choice for you. It offers all the power and creativity you look in a video editor for editing videos the way you want.
Pinnacle Studio functions as an advanced video editor with a new customizable workspace. It offers unlimited creative possibilities and delivers creative control that simply exceeds your expectations.
You can enhance color, add effects, enjoy the split-screen video and multi-camera video editing, and more. It offers powerful audio tools. You can have perfect sound with royalty free music, voiceover, and more. It even allows you to share your videos by uploading to social or exporting to popular file formats.
Moreover, it is easy to learn and easy to use. Pinnacle Studio is equally suited for the novice as well as professional users. You will simply love to work with Pinnacle Studio.
Price: Paid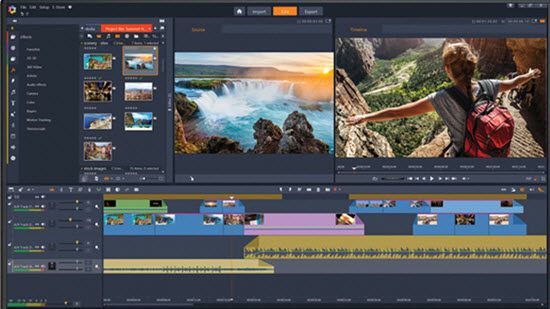 Corel VideoStudio Pro is very competent, powerful, and easy to use video editing software. It's one of the leading video editors out there. VideoStudio Pro makes video editing fun and flexible. It offers endless creative options to make your videos look special. It offers a wide range of intuitive tools and learning resources developing your skills so that every movie looks appealing and stunning.
VideoStudio offers complete 360° video editing and has support for portrait videos as well as enhanced stop-motion animation. It is easy to use, giving you the opportunity to create impressive videos right from the start. It offers as much as 1500+ filters and effects and supports multi-camera video editing. It is easy and packed with powerful features.
It supports popular video formats such as HD and 4K videos. You can import your videos, photos, and audio, and edit in Timeline or Storyboard mode. You can share your videos with family and friends. Upload videos directly to social media or burn to disc with DVD menus. Working with VideoStudio Pro is really fun and flexible all the way.
Price: Paid (Free Trial Available)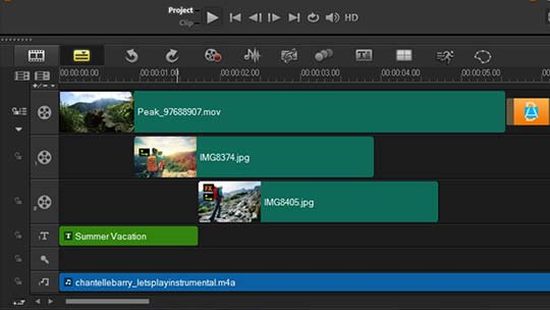 If you are looking for the fun way to edit videos, then MAGIX Movie Edit Pro is the video editor that you should check out for sure. Movie Edit Pro offers more than 900 effects, transitions, menus, intros & outros. It has Timeline and Storyboard mode together with automatic wizards and 32 multimedia tracks.
Video editing takes a whole new dimension with Movie Edit Pro as it allows you to create unique videos. It is easy to use and gives access to high-quality effects. It is suitable for any kind of video project that you may have. With Movie Edit Pro, you get amazing results. Movie Edit Pro proves a good choice for both novice as well as professional video editors.
Price: Paid (Free Trial Available)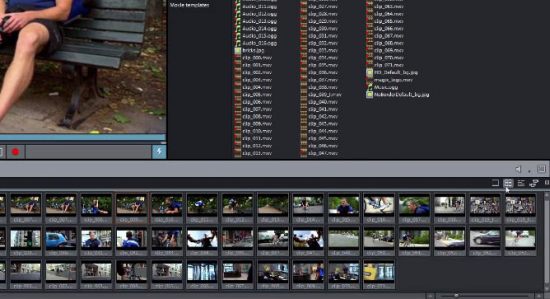 Apple iMovie lets you create stunning 4K-resolution movies and impressive Hollywood-style trailers. Simply put, iMovie turns your videos into movie magic. It allows you to start editing on iPhone or iPad, then go on to finish it on your Mac. Best thing, iMovie is easy from the first scene to the last. Simply choose your clips, and add titles, music, and effects.
It provides dozens of styles for adding beautiful animated titles and credits to your movies. It allows you to include extra-special effects to your movies with PIP and split-screen effects. It allows you to apply filters to individual clips or to your whole movie at once.
Get a nostalgic monochrome style, a futuristic-cool blue look, or a vintage western appearance. It is all possible with iMovie for Mac OS. Add sound effects and voice-over recording to your movie to make it sound as good as it looks. You can create a movie or trailer on your Mac and then share it to iMovie Theater and watch it on any device, including Apple TV.
It is easy to use with commands appearing on the keyboard itself. It even offers keyboard shortcuts for speeding up the editing performance. Plus, you can share your stuff with your most loyal fans. You can publish directly to Vimeo and Facebook, or post them to YouTube in awesome 4K resolution.
Price: Paid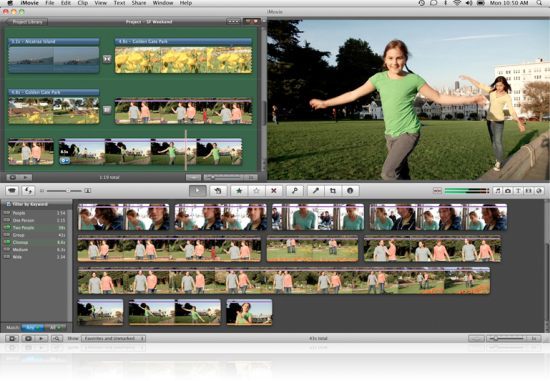 Bring your videos and photos to life using Nero Video – one of the best professional video editing software out there. It offers many valuable key features for creating stunning videos. From creating to importing and editing, playing and streaming, Nero Video delivers stunning results.
It allows you to transfer your videos from mobile devices, USB sticks, HD, and 4K cameras, camcorders, external hard drives to your computer. You can store these files centrally in your media library for further editing.
It offers numerous 4K video templates and many optimized video filters. You can apply special effects such as transitions, slow motion, video and audio filters, and titles. It offers video editing previews, multi-track editing, keyframing, and much more. All in all, Nero Video is a quick, powerful and easy video editor for both novice and professional users.
Price: Paid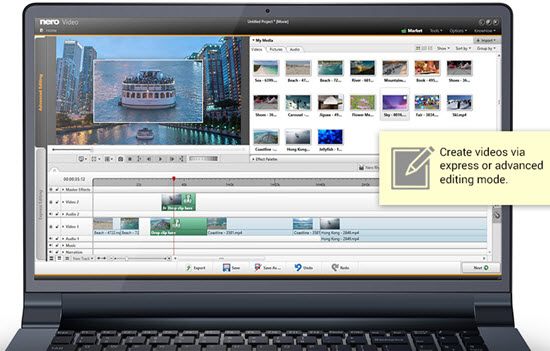 We hope that this post on 10 Best Professional Video Editing Software proves highly useful to you. If you liked the presentation, do remember to share it with your friends and loved ones. We welcome your comments and suggestions.