A beautiful home is a dream for everyone. However, to have a beautiful home, you first have to come up with a beautiful home design.
In fact, home designing is a complex process which involves many steps such as planning, building structure, furnishing, decorating, finishing, etc. It is always good to have a virtual design in place before designing it in real. You may want to change or redesign your apartment's interior, or you may simply want to decorate your newly bought house.
As home designing is not easy, many of us take the help of professional architects for designing our homes. However, now things have changed for the better. Now, you can also design your ideal home and see how it might look.
With 3D Home Design Software you can now easily play an active role in designing your dream home. Moreover, home designing software is being increasingly used by architects and interior designers for designing homes and interiors.
Here, we have shown a collection of 10 Best free 3D Home Design Software which goes on to ease your work of designing homes.
So, if you want to design your new home or want to visualize your design ideas, these 3D Home Design Software can turn out to be your ideal partners. They prove to be a blessing for budding residential architects who want to design their home.
The best thing is that these 3D Home Design Programs are available for free. We have done the research for you and have featured the best 3D Home Design Software based on feature set and ease-of-use. They come as an easy-to-use package which helps you to produce a viable home design. They have an intuitive interface together with the high degree of model interactivity. You would surely love to use these fabulous 3D Home Design Software.
So, let's begin and explore these Best 3D Home Design Software.
10 Free 3D Home Design Software
DreamPlan Home Design Software comes as a home and landscape planning and design software. It allows you to plan your dream home with a realistic 3D home model. You can create the floor plan of your house, condo or apartment. You can even plan out exterior landscaping ideas and garden spaces.
It provides objects for various categories including building, exterior, interior, decks, and landscaping. It provides lots of cool features for the house and floor plan design, landscape and garden design, room and interior design, kitchen design, bathroom design, and also for remodeling, additions & redesigning.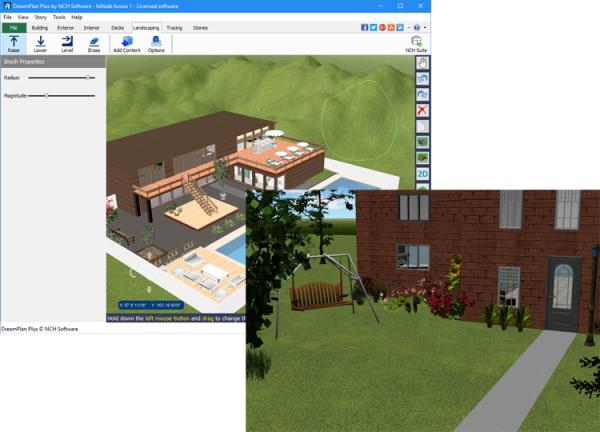 Room Sketcher is another very popular tool for 3D Modeling. If you are looking for an intuitive and easy to use 3D Home Designing Software, then Room Sketcher can be your ultimate choice. It makes home designing fun and dynamic. It provides lots of free and editable objects that can save you a tremendous amount of time.
It is made for people who want to redesign their homes. You can arrange furniture and see a 3D version of your home design. It helps to create a realistic image of your home and all its parts. Room Sketcher comes as free software for designing 3D house plans and floor plans. It can also be useful for architects.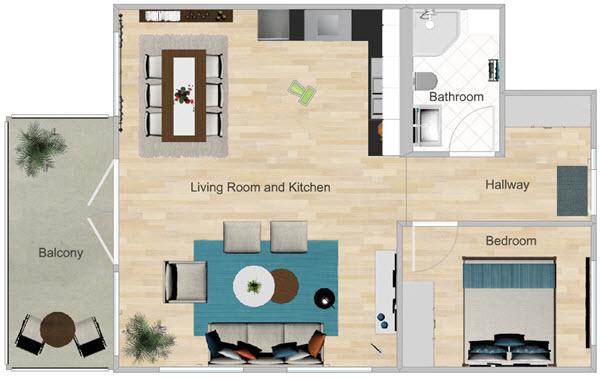 Sweet Home 3D comes as a free interior design application using which you can draw the plan of your house, arrange furniture on it and view the results in 3D. Sweet Home 3D is available for download and can also be used online within your browser. It is an open source software and can be used for redesigning your homes.
Its interface is easy to use and has four sections. It is simple to use and has been empowered with several advanced features for providing an enhanced 3D Virtual Planning experience.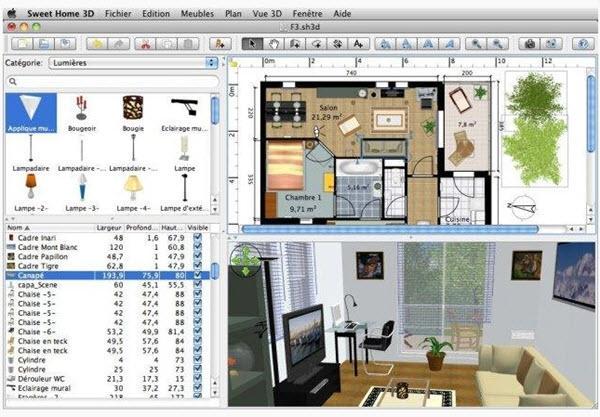 HomeStyler is another very solid and easy-to-use 3D Home Design Software. It provides you the opportunity to design your home in 3D. It provides thousands of real furniture products for decorating your space. It's totally free and requires no installation. You just need a modern browser for starting your home decoration journey.
With its Floor Planner, designing in 3D becomes fun. It allows you to create beautiful 3D designs with adjustable environment colors. You can also get professional 2D drawings with a single click. By using HomeStyler's Floor Planner, you can create a precise floor plan and experience your space in real time. Its product catalog offers rich product selections for inspiration.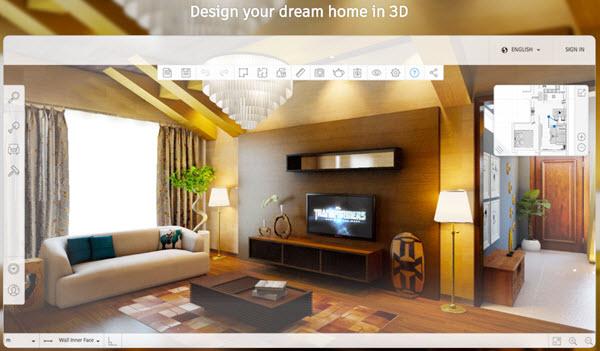 SketchUp is an immensely popular tool for 3D Modeling. It is certainly better than many CAD Programs and functions as an intuitive and easy-to-use 3D Home Design Software. It is being used by numerous professionals and amateurs to study, design, and present their ideas in 3D. Most importantly, Designing with SketchUp is both fun and dynamic.
It provides lots of free and editable objects that can be used in your projects and which go on to save a lot of your valuable time. You will certainly enjoy working with SketchUp whether you are an architect, renovator, or decorator.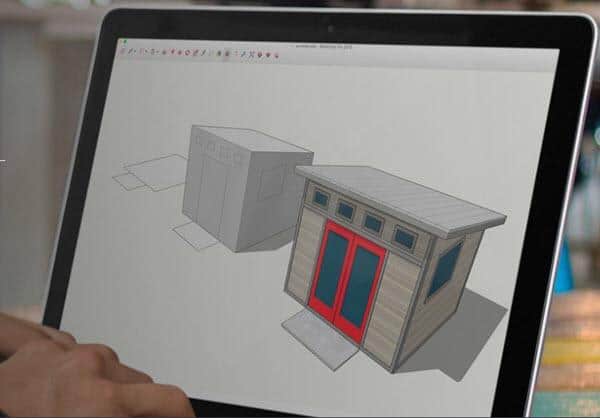 Roomstyler 3D Home Planner is free, easy-to-use and one of the most popular 3D Home Design Software. You can upload your floor plan or work with preloaded floor plans; Roomstyler 3D Home Planner proves equally good for you.
The program allows you to insert walls, doors, windows, and select from a gallery of interior finishes, It has a simple user interface and enables you to view your plan and 3D image at the same time. Using its extensive color selection, you can even paint the walls and ceilings. It uses real products for inserting into a model. A free app is also available.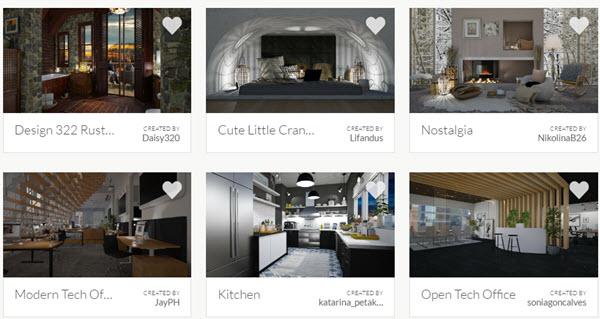 IKEA Home Planner Tools provides you the opportunity to become your own interior designer. You can drag and drop the choice of your furniture according to the size of your room. Rearrange and try out different styles until you are satisfied. The best part is that it is free and easy to use home planner tools.
It allows you to configure your floor plan, choose furniture and décor, and calculate the cost. Once you are happy with the plan, you can take the print out and purchase from the nearest IKEA store.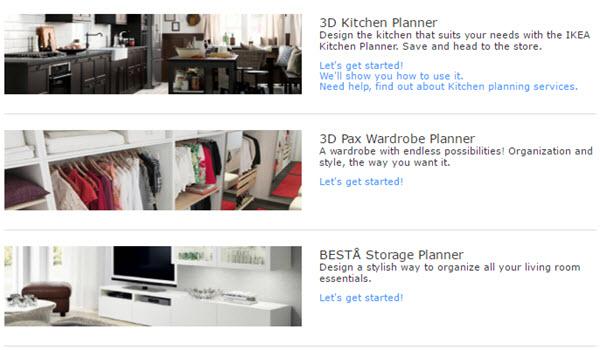 With Planner 5d you do not need any special skills for creating stunning home designs and interior décor in 2D & 3D. Planner 5d embarks you on an effortless journey of creating floor plans, interior design, and décor. It comes as a powerful online tool and allows you to easily create detailed home plans & modern interior designs like a pro.
Its apps are also available for iOS, Android or OS X. By using Planner 5d, you can design houses, flats, offices, cafes, or bars in 2D or 3D modes. With Planner 5d, you can easily create your dream house.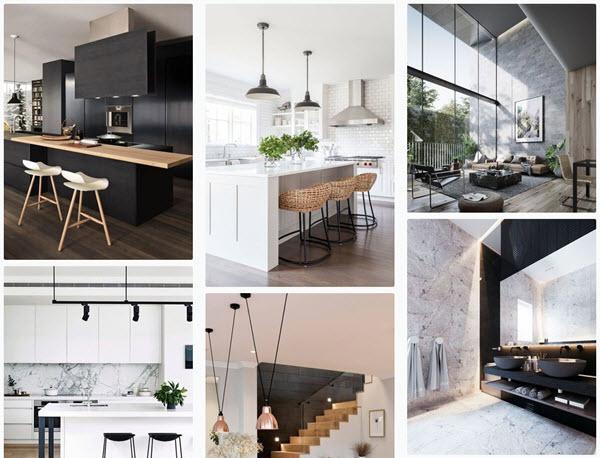 The Home Renovator 3D Home Design Software enables you to choose from among insulation, drywall, paint, ceramic tile, and deck projects. It provides free worksheets for measuring space, enters your measurements and reviews your tool requirements.
It also provides a report telling you how much material is needed for your project. It even shows illustrated instructions which depict cutting and placement of materials.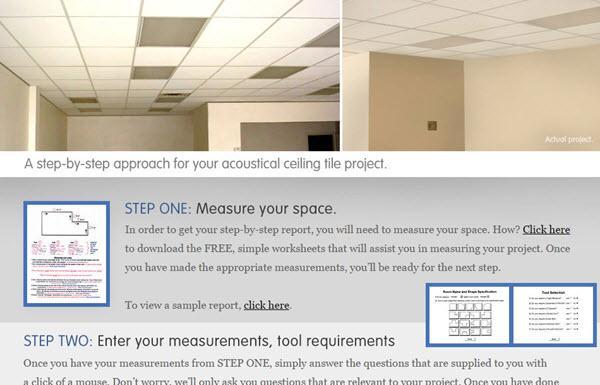 HomeByMe is available as a free and downloadable room planning tool. It allows you to build your room from the ground up ending it with furniture and accessories.
You can build your room in 2D, and once you are ready, you can convert it to 3D. The walls fall away, and you can have a look at the interiors that you have created.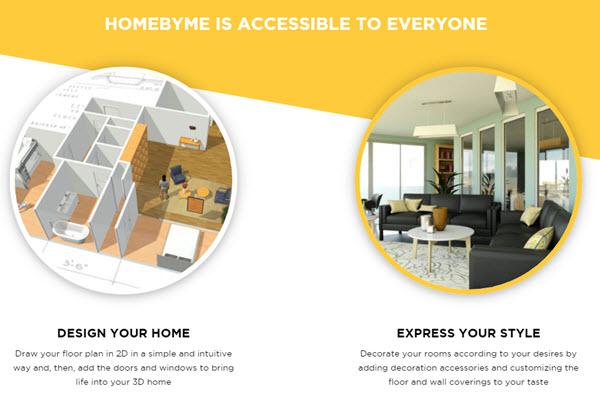 We hope that the presentation Best Free 3D Home Design Software proves immensely useful to you. Do share your comments with us.