The Music Notation Software or scorewriters are used for creating music scripts that were earlier written by hands. This software creates these music notations on their own after hearing the music. Music composers do not waste time in writing these music notations but use these music notation software or scorewriters to write the notifications.
There are many software these days that write these notifications and create music sheets.
Here is a list of Music Notation Software that are free to download and use.
5 Music Notation Software
Finale Notepad is a music notation software that writes music scripts for you. This is not the only feature of Finale Notepad. Finale Notepad on its own set up the score on the basis of the instrument you are using whether it's a Tabla, Guitar, Sinth or any other.
Finale Notepad helps you whenever any new music is in your mind, and you need to write the notes all you need to do is to write your note's name or notes using a MIDI keyboard and get your ideas ready. You can send and receive the music files created. You can even hear the notes that you have created and judge them and even rectify them. There is also a playback option of your created notes.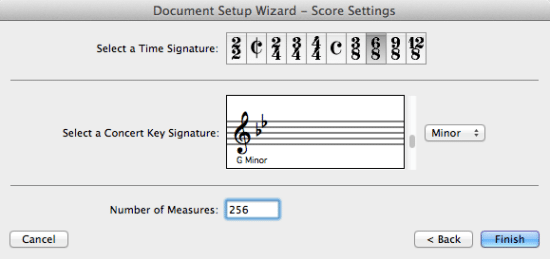 The Crescendo Music Notation Software is also a free to download and use software of writing music notations. Crescendo Software writes music notation on our behalf, save them on our computer from which we can easily get the printouts of the compositions made by you. With Crescendo Music Notation Software, you can create music for bands, films, or even just for fun.
The Crescendo Music Notation Software has many other features. It can create the music in bass and treble both, can change the placement and pitch by simply dragging the notes, can add repeats, themes can be easily inserted. It also assigns accidentals to the create notes and much more.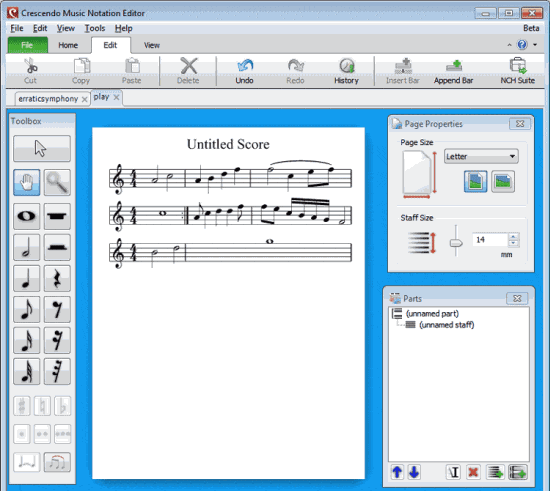 Denemo is another free music notation software which is basically for Windows and Linux users. Denemo uses LilyPond which creates beautiful sheets for music notations.
Denemo uses many ways to enter music in it directly by a keyboard, MIDI keyboard controller, directly load files, Lily Pond and music XML files, links, import PDF files. Denemo also transpose, supplement, reduce, randomize, sort, shift and many more to change the existing notations.
Denemo also have some special features like NotationsMagick which can create some music using the numbers and patterns on its own. It can write notations for chronological instruments and also have scripting interface.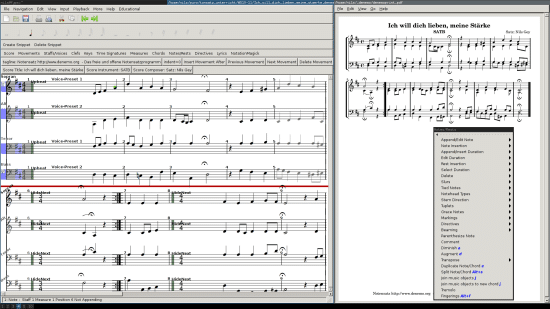 Noteflight is a music notation software, but it is an online music notation software which can be used through a web interface only and can't be downloaded. You can create your own notes, view them and can hear them as well as get them printed only through web. You just have to create a free account and can create your notations and can share them with others easily.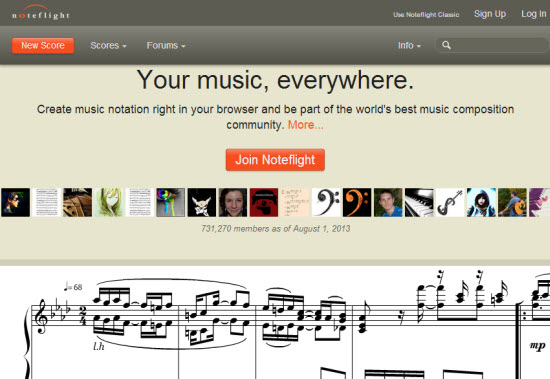 MuseScore Tour free music notation software for all the Windows, Linux and Mac users. You can have a beautiful printed sheet of your notes for free by using the MuseScore Tour notation software. MuseScore Tour is available in 40 different languages.
MuseScore Tour music notation software is software with so many features like recording of unlimited music notations, chord symbols, extracting and transporting music automatically. User can define his own score styles, easily written Jazz notations, shuffle and swing playback and many more.


Hope you liked these free music notation software. Which music notation software you use, please share your views and valuable comments.