A user friendly Chat-ware socializing program Camfrog is a step forward for the chat communities. If you are looking for an application for text, audio and video chatting, all in single software Camfrog can be the perfect choice for you.

CamFrog offers you to explore and go for video chatting in any form. It may be instant messaging, audio chat or 1-on-1 video chatting, even group conferencing, all these utilities can be delivered by CamFrog alone. CamFrog is also not dependent on Webcam for its usability, and it is not a necessary requirement. This has made the chatting lovers go for CamFrog App in large numbers. Another advantage of CamFrog is that it is available for Desktop and Mobile users both. So you can have this application in your desktop and mobile as well, which makes chatting easy and enjoyable.
With CamFrog, you can do audio and video chatting with other CamFrog users all over the world. Other important features of CamFrog that sets it apart from the rest of the chatting software and that you would be interested in knowing it has a live video chat room directory, instant messaging and virtual gift feature. CamFrog interface also has a contact list and status notification feature.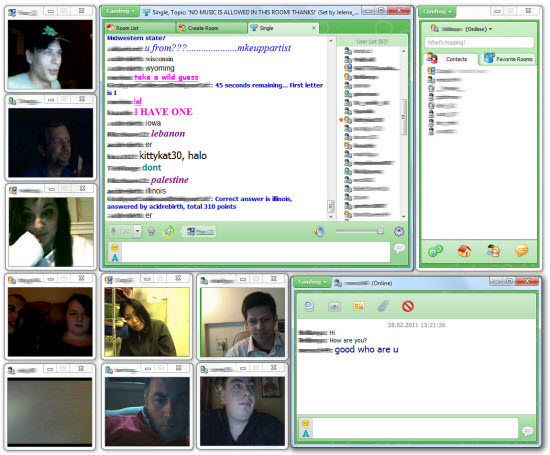 CamFrog is available as a freeware version and also in a paid version named as CamFrog Pro. It is designed to run on the Microsoft Windows XP, Windows 2000, Windows Server 2003, Windows 7 and MAC. A unique feature of CamFrog is that it does not require webcam to enable video or audio chat interface.
The Camfrog interface is so designed that even an average user who is familiar with any messaging software can easily use the chatting software. CamFrog enhances the chatting experience with the facility to create personal chat room and protect it with a password.
CamFrog comes up with one click contact, user searching, and profile management. You can also have a section for favorite room in the Contact List. CamFrog has high resolution video support with interface tweaks in the new Version 5.
CamFrog is really easy to use. You first set up a nickname and password to log on to the central server. Once you have installed and launched CamFrog, you have to go through the registration wizard from "Register for Nickname/Password" hyperlink in the main application window for login to the CamFrog server. You can then be started with the application. Your profile information will be available on the CamFrog user directory.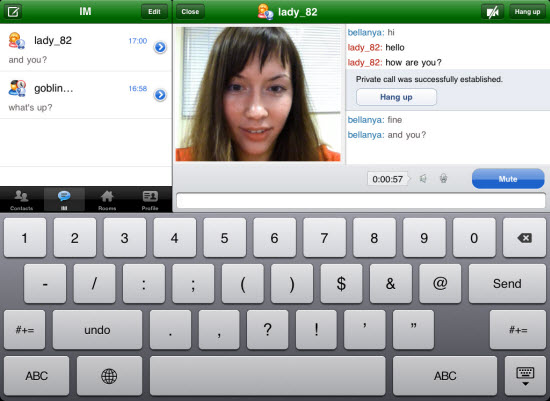 This makes video chatting with new people easy. Other configuration related settings that you can do to enhance the live chatting experience at general, audio, video and profile level can be done under the "Actions" menu in the main CamFrog application. Chatting through CamFrog involves the basic steps of sending a chatting request through instant message, accepting the request, chatting on and finally closing the process to end the chat.
In spite, the fact that the CamFrog install includes several toolbars and widgets; it is a perfect multiuser video chatting application and a cool one too with its easy usability. As it can be installed on Desktops and mobiles as well, it is most likely to become a popular stuff.