Twitter clients are the social management tools with excellent user-interface. They have access to social media sites such as Twitter, LinkedIn, Facebook, Google+ etc. Approximately millions of people around the globe turn to these sites for being in touch with their family and friends, colleagues and the professional and business networks of their choice.
In the foregoing post, we are showcasing you with 5 Excellent Twitter Clients to Tweet. These are powerful tools and enable you to get connected to people around the globe.
Twitter management tools are easy to use, allow you to add friends, send and schedule tweets, monitors mentions and re-tweet to them. You can post photos, videos, links and even articles through Twitter Management Tools.
It saves your time, most of the below listed Twitter clients allow you to view your several social media profiles at the same place. As well as you can log in with several accounts of the same social media.
These social Applications are ideal for tracking professional and personal profiles. With Desktop Twitter Client or Web-based Twitter management tools businessmen can respond to their customer's queries instantly as and when posted.
These social management tools are web twitter dashboards, and among them few can be downloadable for free as desktop versions e.g., HootSuite. These social management apps are mobile compatible for iPhone, Android, Blackberry etc.
So, here is the list of 5 Excellent Twitter Clients to Tweet. Hopefully you will appreciate the efforts being put. Do respond with your views.
5 Best Twitter Clients
HootSuite is an ultimate Twitter client. It has amazing features which are easy to understand and convenient to use. It provides tools which help you to grow your clientele, nurture and helps you to engage your audience. You can use HootSuite for sending and scheduling Tweets, listening using the search options, listing and keyword tracking streams and also monitoring Mentions, Sent Tweets, Direct Messages and more in dedicated streams.
You can use this Twitter client for communicating with your family, friends, colleagues and your professional and social network. Its extension can be purchased and downloadable for free.
You can add any number of your social networks with HootSuite with any number of User Account. Every social network site is separated by tabs. So you can easily go to any of your associated networking site with a single click on the particular tab. With
HootSuite, you can post the same tweet in your all social profiles on HootSuite instantly.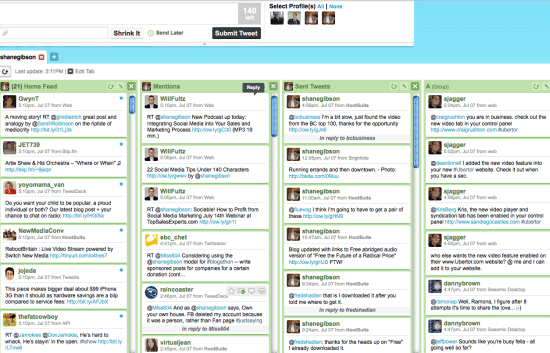 TweetDeck is a Tweet Client which helps you get connected with your social group. It empowers you to manage multiple Twitter Accounts and connect with your professional and personal social networks on Twitter. With TweetDeck you are 24 hours connected with your social network and access information as and when you required.
TweetDeck has amazing streamline design and it is easy to navigate. It arranges your twitter feeds, focus on what matters to you, schedules Tweets, and monitor and manage tweets and lets you stay up to date.
TweetDeck abides you by Twitter's rule of streamlining with 140 Characters only. You can write as much as you like, and 140 characters will be sent to Twitter, and a link will be inserted for the people who like to read more. It has outstanding search feature.
This app can be used both on Windows, Linux, iPhone and Mac. It can be used on the web and desktop.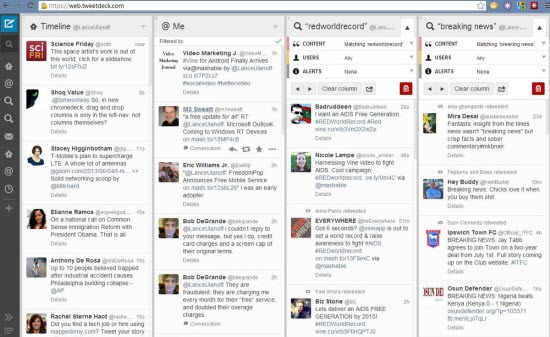 Here comes Buffer, a smarter way of sharing your links, articles, photos, videos, tweets etc. in your social network. Multiple accounts of different social networking sites such as Twitter, Facebook can be linked with Buffer. It provides you analytics and insights to every social profile for your posts.
Buffer is an excellent Twitter Client, which is very easy to use and effective in sharing your tweets at your scheduled time. Whenever you get time; plan-ahead your tweets, schedule their posting time and pre-load them into Buffer and the posting at scheduled time will be done by Buffer automatically. In this manner, your tweets will be read by your audience and spamming can be avoided.
Buffer Extensions can be used for Firefox, Chrome, Safari Web Browsers etc. This App is also available for iPhone, Android phones.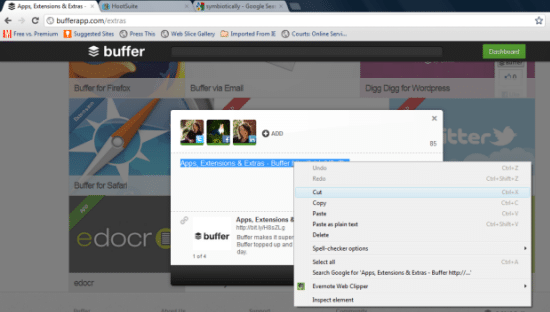 MetroTwit is another amazing Twitter Client. This is inspired by Microsoft Metro design language. MetroTwit is true desktop app with a modern feel. This is highly customizable, easy to use, clean and elegant user interface, which is easily navigational.
This twitter client is made for Windows. Its extensions are also available for free. This app is downloadable for desktop and Windows 8. MetroTwit has loaded its clients with excellent features such as lists, notifications, multi-column, Twitter streaming support, list support etc.
It has added multiple accounts support for the same person. It supports Twitter profile banners also. It tracks your twitter feeds, pins up multiple columns, tweets, replies and retweets.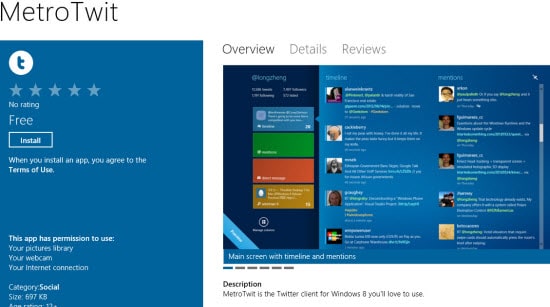 SocialOomph is a cloud-based Twitter Client. It is a powerful social management tool that offers productivity solutions to the social media users.
It empowers clients to access multiple accounts at the same time and schedule the posts, feed as when required to post. SocialOomph provides you information regarding your followers, their tweets, updates, when they have created their accounts etc. SocialOomph allows you to delete your tweet from your account without deleting posts of your followers.
This Twitter client come in paid as well as in free versions. Additional features in the paid version include the ability to post status, tweets by emails. It also has the Blog integration ability.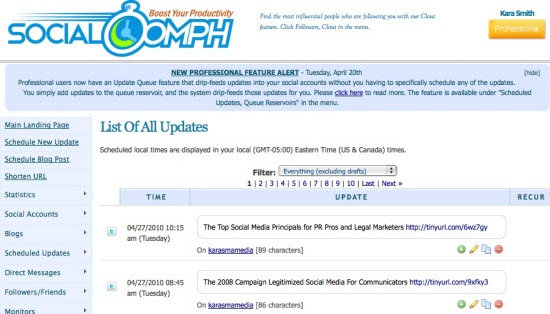 Hope you did like the above mentioned list of 5 Excellent Twitter Clients to Tweet or Tweet Client Apps.