A Webcam Software is used to derive the full potential of your webcam.
It allows you to easily chat with your friends and family with the webcam of your PC or laptop. You can click pictures and record movies.
Sometimes you do want to click a picture with some add-ons or may require having more than just one picture. In all such scenarios, a webcam software comes handy for you.
Here, we go on to share with you 10 Best Webcam Software.
So, in case you are searching one for yourself, this is the right place for you. We have listed the best free webcam software that goes on to suffice various needs of yours, including editing as well as straightforward and basic webcam tasks. You just need to have Windows OS on your computer system.
You go on to harness the full potential of your webcam when you combine it with the right webcam software.
All these webcam software are perfectly compatible with Windows 10. However, they also work just fine with older versions of Windows, as well.
We have also showcased webcam software that is compatible with other operating systems, including Mac.
All these programs come with many unique features.
So, these best webcam software let you explore the full potential of your webcam. Using these best free webcam software you can certainly do much more than just video chatting on Skype.
Moreover, the Windows Camera App is simply insufficient when your needs are not limited to one photograph.
It is better for you if you look for some alternative webcam software with advanced capabilities and features.
For example, time and again, you want to take wide-enough Selfie photos with some effects and filters. In such cases, your Windows Camera App won't suffice.
You need an alternative.
In fact, you need a dedicated webcam software that fulfills a variety of purposes, including editing-based or productivity-based ones.
With the best webcam software for PC, you can certainly augment and harness the capabilities of your webcam.
Herein, we have featured top 10 Webcam Software.
So, let's move on and explore this list of best webcam recording software.
Here's the list of best webcam software for you.
10 Best Webcam Software
ManyCam is regarded among the most popular webcam software.
In fact, it is the most recognizable program on the list.
ManyCam is a very flexible webcam software.
It supports many programs and services.
It can be integrated as a camera source for Skype. You can make gaming footage with its Game Capture feature. It even supports YouTube integration. Plus, there are features like customizable video effects and screen-cast awaiting for you.
Another very handy feature about ManyCam is that you don't require an actual camera for recording videos. You can use ManyCam Mobile Source Android app and connect your Android device with ManyCam for using its camera as a webcam on your computer.
ManyCam is a free webcam software.
Additionally, ManyCam offers the Enterprise and Pro versions, with even more features.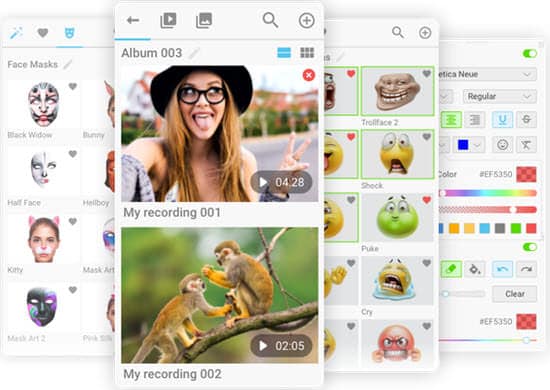 CyberLink YouCam is one of the most popular free webcam software available in the market. It allows you to add effects and filters to any of your conversations. It goes on to add up spice to your conversations. So, you won't find them boring anymore. And when you have a video call, CyberLink YouCam will surely add up to your beauty and make you look pretty!
The program works with a number of messaging clients such as Skype, Windows Live Messenger, Yahoo Messenger, AOL IM, etc. CyberLink YouCam is quite easy to use. The effects and functions have been arranged in tabs. You can apply them instantly with just a click. CyberLink YouCam supports augmented reality effects as well as HD video quality.
CyberLink YouCam can be used for capturing videos and images, for surveillance, and for applying a huge variety of effects. It can add funny effects, frames, and screens. CyberLink YouCam also has an impressive collection of emoticons, gadgets, and filters.
It also offers beautification tool section and has a fully-fledged workspace for photo editing. Its Surveillance Mode offers the facility to use your webcam for watching your home when you are away. It even can let you sign into Windows using your face.
CyberLink YouCam offers a premium version in the form of Deluxe and Standard – that cost $44.95 and $34.95 respectively.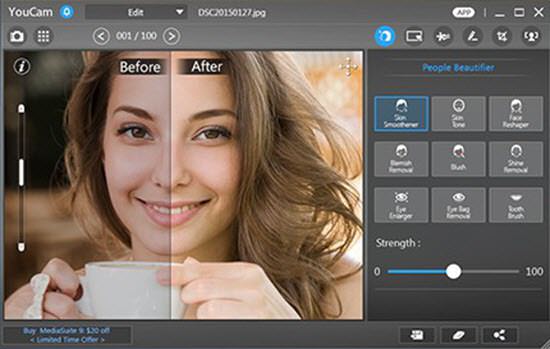 Magic Camera is an all-in-one webcam effects software.
It's the best webcam enhancing the program for webcam effects and webcam chat.
The best thing about Magic Camera is that it works for all cameras including HD Webcams, Camcorders, Digital Cameras, IP Cameras, and TV/Video Capture Cards.
Magic Camera can create video effects on webcam easily.
Magic Camera can be used with most of the popular chat software like Yahoo Messenger, Camfrog, Skype, Windows Live Messenger, ChatRoulette, etc.
Magic Camera supports various effects such as photo frames, visual filters, transform effects, image overlay, video overlay, a video scene, webcam face tracking, and much more.
Magic Camera allows you to make fun avatar pictures. Besides this, you can make videos with effects. It allows you to record webcam videos or any activities on the screen. It even enables you to set video files, photos, screens, DVs or TV cards as Magic Camera's content and then go on to broadcast them on IM (such as Skype) or broadcasting sites (such as Justin.tv).
All in all, with Magic Camera you get the flexibility, fun, effects, and security for your webcam. It is compatible with Windows 2000 / Vista / XP / Win7 / Windows Server 2008 / Windows 8 / Windows 10 (For both 32bit and 64bit).
It is available as free download.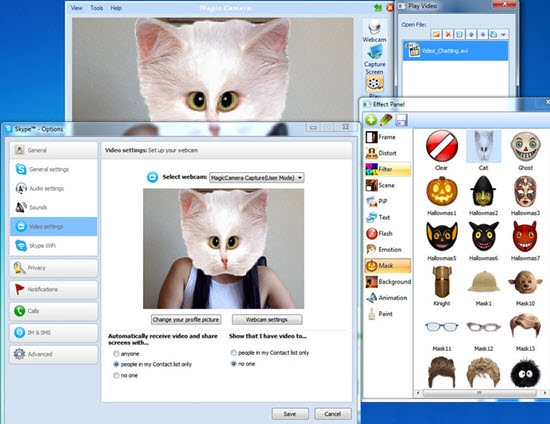 Yawcam is one of the best free tools for capturing images and videos with your webcam.
Yawcam is a very simple webcam software.
However, this doesn't mean that it lacks some good features.
Rather, Yawcam has empowered with a great set of features that help you to enhance your recordings.
With Yawcam, you cannot only capture regular video recordings but can also go on to stream your video online directly. It is good for YouTube recordings and Twitch streams. It is empowered with motion sensors and a surveillance mode. Plus, you get many additional features such as time scheduling and taking snapshots.
Its user interface is very simple. In fact, you will be surprised to see how many features it has to offer. It has lot many features packed in a simple UI.
Yawcam is available for free download.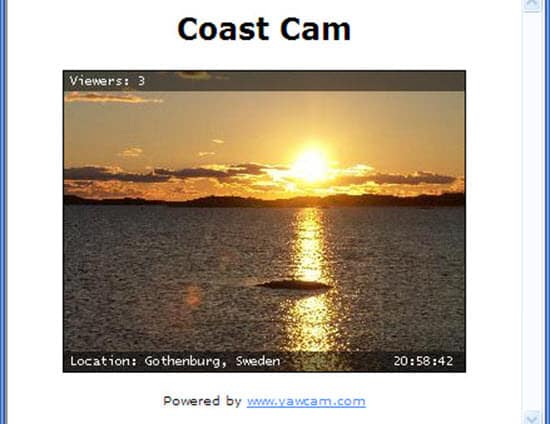 SplitCam comes as a completely free webcam software.
It is recognized for having a number of features.
SplitCam can also be used for streaming.
So, you can use SplitCam for capturing quality online content.
With SplitCam, you can add effects to the output video.
It supports various resolutions so you can have the best possible quality for your recordings.
Plus, SplitCam offers various effects and filters.
So, SplitCam provides the opportunity to enhance your video with these additions further.
SplitCam can add 3D masks to your video, so you get a very nice touch.
SplitCam allows you to work on the split screen.
You can integrate the program with other streaming services.
It also works with most of the communication software. So, SplitCam can be used as a source for these apps, as well.
All in all, SplitCam is a feature-rich webcam software.
It comes to your expectations as a good webcam software.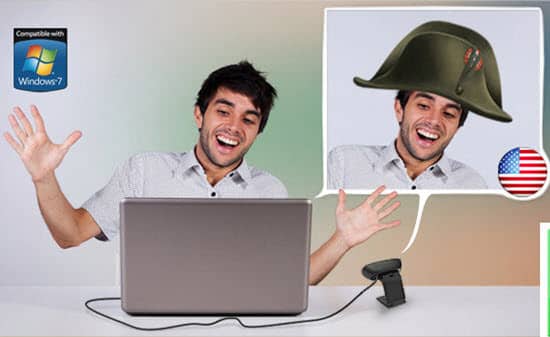 Debut Video Capture is a screen capture software and not a dedicated webcam software. However, it does offer lots of options for customizing the video output from your webcam. Debut Video Capture Software is available in both free as well as paid versions. Its Pro version comes at $49.99.
In fact, Debut Video Capture Software is perfect as a multipurpose screen recording solution.
Debut Video Capture allows you to capture videos in several formats such as AVI, MPG, FLV, WMV, MP4, etc. Plus, Debut Video Capture can capture video from various devices such as IP webcams and all. It allows you to have features such as zoom-to-mouse and mouse highlighting. It even offers the feature for adding captions. Further up, you can make adjustments to videos.
Debut Video Capture is available for Windows 10, 8.1, 8, XP, Vista.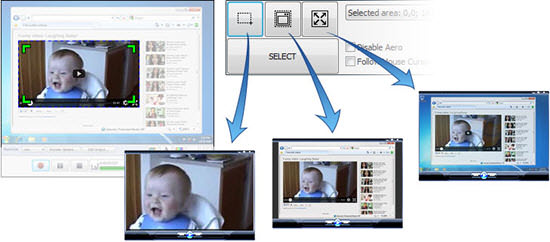 IP Camera Viewer is one of those few webcam software that does well in surveillance. In fact, IP Camera Viewer comes as a completely free surveillance-based webcam software.
It supports a variety of webcams out there. IP Camera Viewer is an optimal solution when you want to get one cost-effective method for putting your home, office, or store under surveillance.
The tool allows you to have control over four camera feeds. All these are presented with an impressive User Interface.
Besides its surveillance nature, IP Camera Viewer does offer options for live-preview and control of the webcam output so that you can have better results in the long run.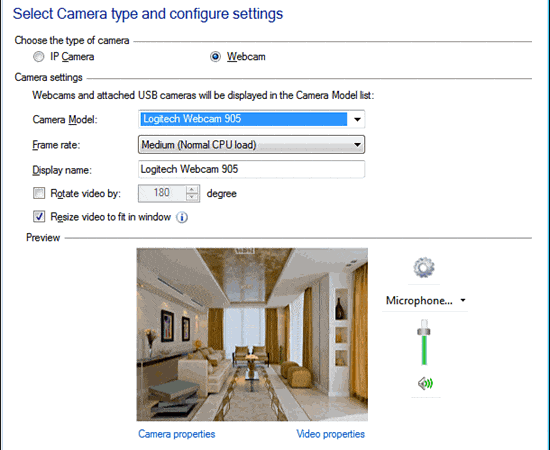 iGlasses is a minimalistic webcam software available for Mac.
Just like ManyCam, iGlasses too focuses on adding stunning visual effects and fine-tuning photographs that you take with your webcams.
iGlasses offers a free trial. However, you need to pay $19.95 for getting its premium version. It comes with free lifetime updates as well as friendly support in case you land up in doubts.
The best thing about iGlasses is its truly-simple interface. It allows you to view, edit, and manipulate your shots quickly.
Although iGlasses is minimalistic in terms of features, however, you get all the essential and useful features that you look in a webcam software.
For example, it has deep integration with Skype and Facebook Chat. Then, it allows for color correction and fun effects without losing any quality of the output. It also offers around fifty 3D effects and has options for zooming and digital pan, as well.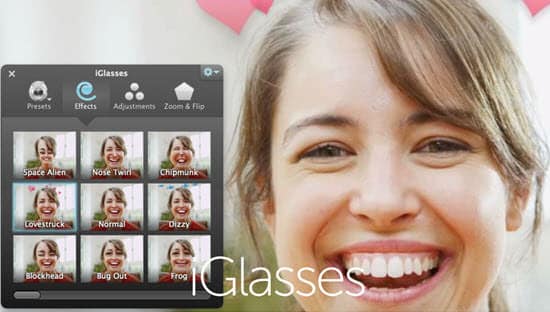 Webcam Toy comes as a web-based tool for capturing images and for recording video. So, it's not an actual webcam software.
The good thing about Webcam Toy is that it can be accessed from any platform.
It is browser-based.
Plus, Webcam Toy happens to be a very simple tool.
It does not offer many features.
In fact, Webcam Toy is just a web-based version of the built-in Windows 10 Camera App, with some different features. You get a few basic options, such as the dual mirror & upside down, but that's all you have in Webcam Toy. You can also capture photographs. However, there is no support for video recording.
For using Webcam Toy, you need to access the website, permit the access to your webcam, and get going with your recording.
You don't have to register.
Webcam Toy is best for taking an urgent photo through webcam without having to install any tools.
Also, Webcam Toy is completely free.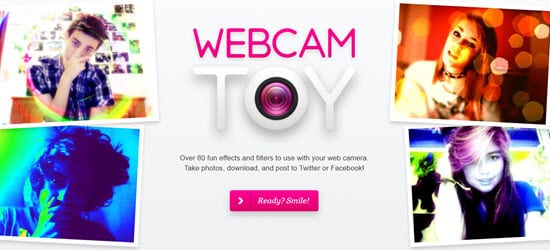 Logitech Webcam Software has the status of being one of the best webcam software out there.
Also, Logitech Webcam Software happens to be the most downloaded webcam software.
Logitech Webcam Software was earlier known as Quickcam Express.
Logitech Webcam Software comes as a driver/utility collection for the ones who use the Logitech Webcam.
For using the webcam, it is necessary to have this software; otherwise, the device may not function correctly.
You need to keep the drivers updated for keeping the hardware safe, secure, and in a proper working condition.
Logitech Webcam Software is available for free. However, you need to have a Logitech Webcam for letting the software function actually.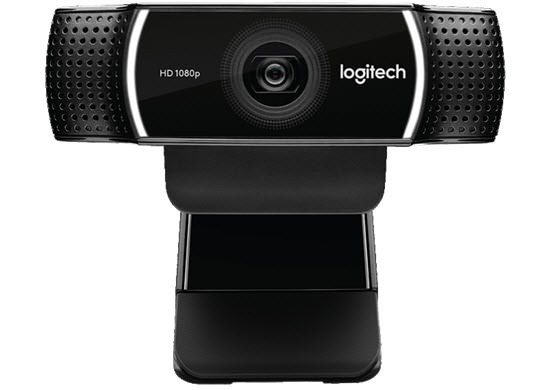 That's all in this presentation of 10 Best Webcam Software. We believe that the post proves immensely useful to you. We are sure that you would have picked out the most suitable webcam software from this list of top webcam software.
If you liked the post, go on and share it with your friends and colleagues. We welcome your comments and suggestions.