Android emulator is used to benefiting from the range of Android apps directly on a computer. They are the best way of running Android apps on PC.
So, today, we have come up with a compilation showcasing 10 Best Android Emulator for Windows.
Android Emulators have become highly fashionable nowadays.
It's not surprising as they are easy to access and provide the best means of benefiting directly.
In fact, there are many reasons for running Android emulators on a PC.
App developers go on to use emulators for testing their application before shipping it out.
Emulators offer a better gaming experience due to the availability of a mouse and keyboard.
Emulators allow you to configure hardware specifications depending on your requirements.
They offer a workaround when you don't possess an Android phone or high-end Android device.
Sometimes you want it there to have it.
So, in any case, Android emulation on PC is highly useful for any PC user.
As there are numerous benefits of using Android emulators, you might be tempted to try one.
However, before you and use any Android emulator, it's always handy to know the best ones in the business.
Moreover, a lot of them tend to be finicky and do not work as advertised.
We have put a lot of effort and have figured out the best Android Emulators for Windows PC.
However, it should be noted that the fluidity & speed of task execution with these Android emulators depends on the performance of your PC.
It should also be noted that most Android emulators are made more or less the same way.
So, you just have to find the one that works the best way for you.
Simply scroll down our list of best Android emulators for Windows and know for yourself which among these qualifies as the best.
Herein, we have featured both free as well as paid Android Emulators.
Let's get started.
Here's the list of best Android Emulators for PC:
10 Android Emulator for Windows
BlueStacks has been rated as one of the best Android Emulator on PC. In fact, BlueStacks is regarded as one of the early pioneers of this whole "Android on PC" thing. BlueStacks is based on Android 4.4 KitKat. It is a very capable Android emulator.
BlueStacks comes with the Google Play Store pre-installed. So, you get access to over 2 million Android apps and games.
Plus, BlueStacks offers easy installing of APKs.
There are a couple of highlights of BlueStacks which make it stand out from rest of its competitors.
First, you get the ability to live-stream to Twitch.
So, you can show-off your gaming skills to your followers.
Second, you get to live-stream to Facebook Live by using BlueStacks TV.
Plus, BlueStacks supports multi-tasking, same as that an actual Android phone.
BlueStacks is available in both free as well as premium versions.
However, the free version is bloated with ads.
You can go for the premium version which offers an ad-free experience together with priority support.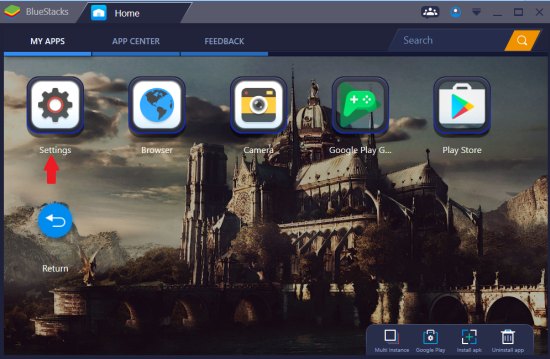 Nox Player is another very popular Android emulator for Windows PC. It is based on Android 4.4 KitKat. Nox Player offers class-leading performance and has many advanced features.
However, some may find its interface a little overwhelming at first (as it is empowered with lots of features). That said, you are bound to fall in love with it.
Nox Player allows you to change the number of CPU cores, FPS, or the RAM that you would like to allocate to it.
Nox offers two graphics rendering modes such as the DirectX and OpenGL. So, you can easily overcome compatibility problems with some games.
Nox Player has inbuilt support for Google Play Store.
Plus, it allows you to drag and drop APKs for installing them.
Its "simulate touch" functionality aids you in playing games.
With the "script record" functionality, you can record specific events on screen and replay them later. It is also useful in case you need to automate an action on Android.
Nox Player also offers a rooted version of Android out-of-the-box.
Its multiplayer feature enables you to run multiple instances of Android at the same time.
So, Nox Android Emulator is an amazingly feature-rich android emulator for Windows. It is only let down by an older version of Android.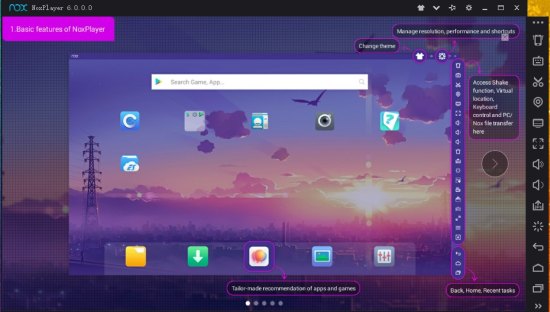 MEmu is based on Android Lollipop.
It comes with a high-performance Android emulator for Windows PC.
MEmu is preinstalled with Android Jellybean 4.2. For upgrading to Lollipop, you are required to download additional packages.
MEmu is compatible with Intel, Nvidia powered Windows PCs, and also with AMD chipsets.
MEmu comes pre-loaded with the Google Play Store.
So, you can download Android games and apps of your choice.
MEmu supports keyboard mapping. So, you can assign certain keys for simulating touch in specific areas of your screen.
Plus, it supports full-screen mode, screen record, screenshot tool, a handy "kill process" tool, amongst many other features.
MEmu also has an interesting "operation record" tool with which you can record some touch-screen actions and replay it anytime.
MEmu is certainly one of the most capable Android emulators out there. The only downside is that it is shipped with a really old version of Android.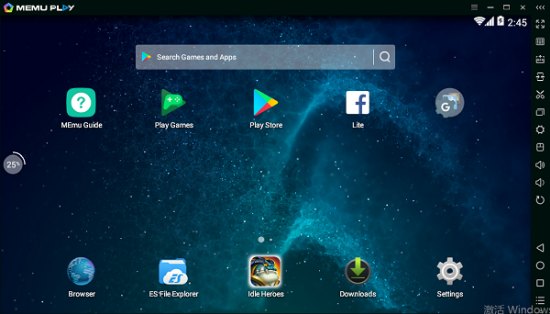 Remix OS Player comes as a free Android emulator for Windows PC.
It is based on Android 6.0 Marshmallow.
It should be noted that Remix OS Player doesn't support some AMD chipsets. It also requires "Virtualization Technology" enabled in your BIOS before you go on and install Remix OS Player.
Remix OS Player offers a fresh-looking interface. It has the taskbar on the bottom. You are also provided with a shortcut button for accessing all the installed apps.
Remix OS Player supports the Google Play Store. So, you can download apps and games easily.
Moreover, with the Remix Central app, you can get recommendations for trending games and apps that you can download.
The Remix OS Player is heavily optimized for gaming.
It allows you to map keyboard buttons. You can even manage multiple games simultaneously on one screen.
So, Remix OS Player offers much for gameplay.
Developers can also expect a lot of goodies from Remix OS Player. It allows to manually setting signal strength, location, network type, battery, and lots more helping to debug Android applications easily.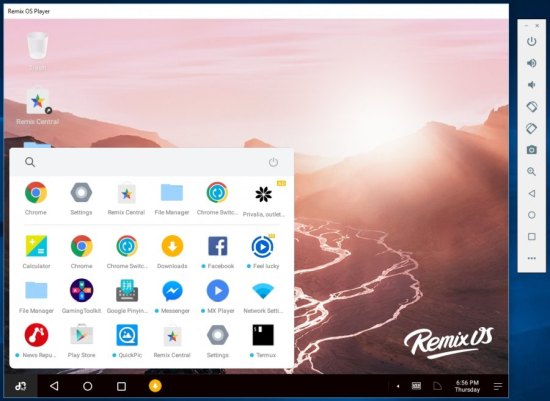 Andy comes as a free Android Emulator.
It was launched in 2011.
Andy works very well.
It is recognized as a major player in the Android emulator market.
Andy is great as productivity concentrated emulator and it can play games too.
However, you may encounter some setup difficulties.
That said Andy is still easier to install compared to other emulators such as Xamarin and GenyMotion.
Moreover, there are games which perform better in Andy when compared with other emulators. You can control the gameplay with your Android device when it is synced with the emulator. So, there is no need for wired/wireless controllers. In fact, you can use your Android cell-phone as a remote control while playing Android games.
Andy can run most of the apps available in the app store such as Hangouts, IMO, and others.
Andy is different and pleasant to use.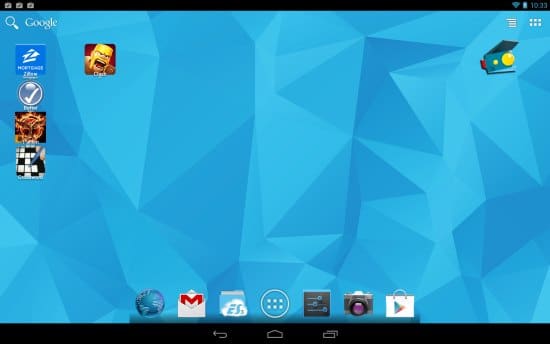 KoPlayer is relatively new Android Emulator for PC.
Plus, KoPlayer has managed to fly under the most radar until recently.
KoPlayer main focus is on gaming.
It allows you to use key mapping for emulating a controller with your keyboard.
You can even record a gameplay and upload it wherever you want.
The install process is pretty straightforward, and it works alright.
Altogether, KoPlayer is a good free option as an Android Emulator.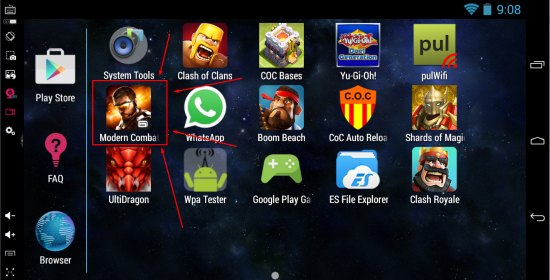 AMIDuOS is also a relatively newer Android emulator for PC. It comes in two version for Android Lollipop and Jelly Bean. Apart from the version type, the only other difference between them is that Jelly Bean costs $10 while Lollipop costs $15. However, these are only one-time charges.
The good thing about AMIDuOS is that it runs well for multiple purposes. And most of its features are productivity based. So, it turns out to be a good option for those who want to use it for things such as office use, homework, etc.
It does not come with any specific gaming features. However, it does run games very well. Developers can use it for basic testing, but it's not great for advanced stuff. AMIDuOS is good overall and worth a shot.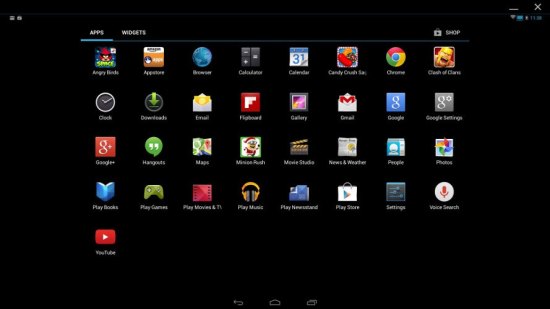 Xamarin is an IDE.
It is similar to Android Studio.
The difference is that it can plug into things such as Microsoft Visual Studio.
Xamarin comes with a built-in emulator for developers.
It's particularly meant for developers only unless you want to set up an entire development environment for using it.
However, its emulator is not as powerful as that of GenyMotion. That said, it gets the job done if you intend on using it.
Xamarin is free for personal use.
Companies, as well as larger teams, need to negotiate a payment plan.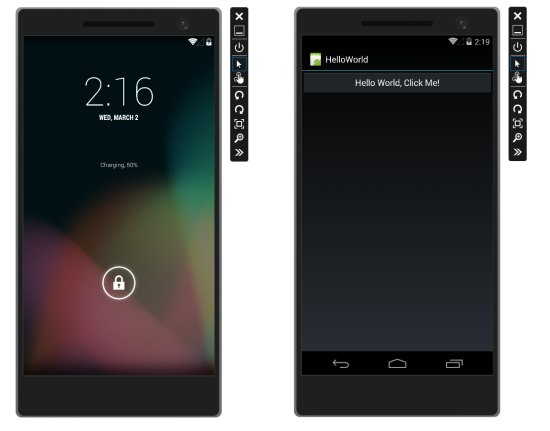 Android Studio comes as a Google-approved development IDE for Android. It has a bunch of tools helping developers make apps and games for Android. It also has a built-in emulator that you can use for testing your app or game.
Clearly, it's not the best option if you want to use it as a consumer level. It's difficult to set up, but easy to use once you do it. Android Studio has now grown by leaps and bounds since its initial release in 2013 as beta. Android Studio is mainly meant for developers and not for consumers. So, this emulator is most suitable for developers.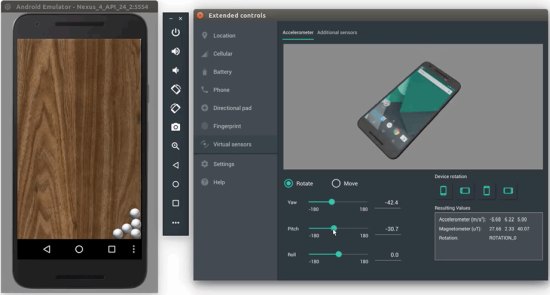 GenyMotion is a great alternative to Android Studio's default emulator.
It is mainly meant for development purposes. However, it can also be used for personal use.
Before downloading it, you need to enable the "virtualization technology" in your BIOS and make sure to install the latest version of Virtual Box. You are also required to sign up for an account before using it.
One of the main aspects of GenyMotion is that it allows you to select any Android phone to simulate. Plus, you can also choose to install any Android version of Android 4.4 KitKat to Android 7.0 Nougat.
Its free version includes support for manually setting GPS coordinates, camera, and battery level. In the premium version, you get features like screencasting and remote controlling GenyMotion through an actual phone.
GenyMotion doesn't feature Google Play Store by default, but you have it by manually installing GApps.
GenyMotion can be used for casual gaming.
GenyMotion also offers a cloud-based online emulator. However, you need to contact them and request for getting private access.
On the whole, it's the perfect Android tool for developers.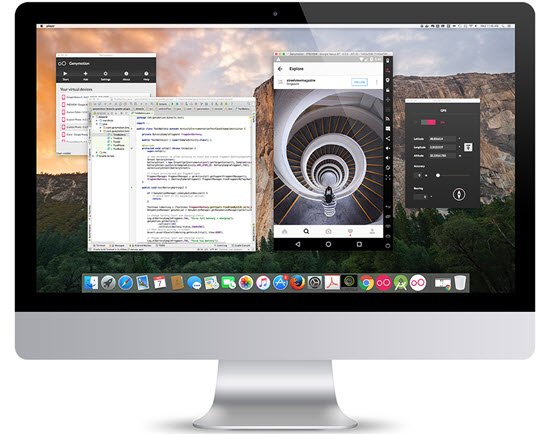 We hope that you liked this presentation on 10 Best Android Emulator for Windows and it proves highly useful to you. This list will help you to choose the best Android Emulator for Windows PC. If you liked the post, do share it with your friends and loved ones. We welcome your comments and suggestions.