In the modern technological world, it has become a necessity to know how to type. It is not only that you need to know how to type, but you also have to know how to type fast.
These are the days of instant messaging, social media and emails. Handwritten notes and landline phone calls have taken a back seat.
Moreover, touch typing skills are needed at your job, and also for communicating with your friends. So, if you are not well versed in typing, then you are certainly at a great loss.
That said, learning to type on your own is not easy at all. It's a skill that needs to be mastered under the expert guidance of a tutor.
However, it is not always feasible for many to find a decent and competent typing tutor that can help you to master typing skills.
Moreover, it turns out to be a time-consuming affair, and you require shelling out a lot of money. On that count, finding a typing tutor goes out of context.
So, what's the way out for you?
Well, fortunately, there are typing tutor software which makes it easy for you to master the skills of typing from the comfort of your home.
Here, we go on to list Ten Best Typing Software for Windows which prove an easy and affordable way for learning to touch-type from the comfort of your home.
Benefits of Learning Typing
There are numerous benefits of learning to touch-type quickly and accurately. Firstly, it helps you to communicate faster online.
Typing skills make you more technologically adept. Moreover, typing skills make you more suitable for a job position and enable you to work more efficiently and earn more money.
You tend to complete your assignment in less time and thereby increase your overall efficiency. When you have the typing skills, you know that you can accomplish any task within the stipulated period.
Proper typing technique and posture also reduce the chance of incurring an injury, such as repetitive strain injury.
So, we find out that there are many benefits of learning typing. For learning typing, the best way is to use a typing application. As there is some typing tutor software, it was not at all easy to figure out the best typing software.
However, we have done the hard work for you and evaluated each typing software on some parameters so as to provide you with a list of best typing apps.
We counted on the number of lessons and tests that were available, the ease of the interface, and also evaluated the pace and structure of the lessons. Plus, we have judged the software on its reporting capabilities and customer support.
The result of our sincere efforts is in the form of this presentation which goes on to list 10 best typing software for Windows.
So, let's move ahead and explore this awesome list of 10 best typing software for Windows.
Ten Best Typing Software
Klavaro Touch Typing Tutor has the reputation of being one of the best free typing software which helps typing enthusiasts acquire skills in touch type. It provides a solid course structure which makes it super easy for users to acquire skills in typing.
Its course enables you to increase the pace of typing gradually. The software enables you to learn proper skills for typing. It is very flexible and supports customizable keyboard layouts. It provides charts detailing the learning process. It is very easy to use and has a very good interface.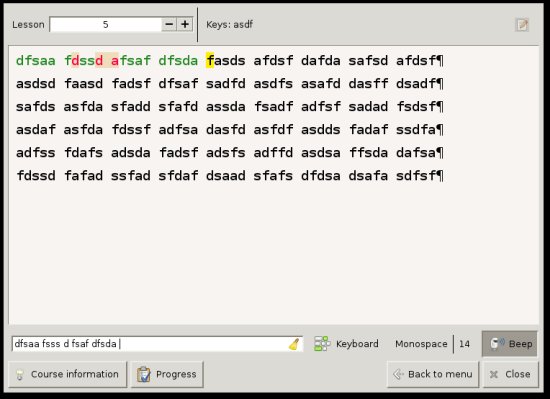 KeyBlaze Typing Tutor Software makes it easy to learn or improve your typing skills. Most importantly, it is a fun and effective way for learning touch typing. The software provides basic lessons on the home keys and neighboring keys. It goes on to provide lessons on capitalization, punctuation, and numbers.
Many practice lessons and typing tests are provided using poetry, prose, and problem keys. It even includes typing games which are a fun way for improving typing skills. It comes with dictation audio exercises for transcription practice. It even allows you to set personal words per minute speed goals. It also provides course completion certificates.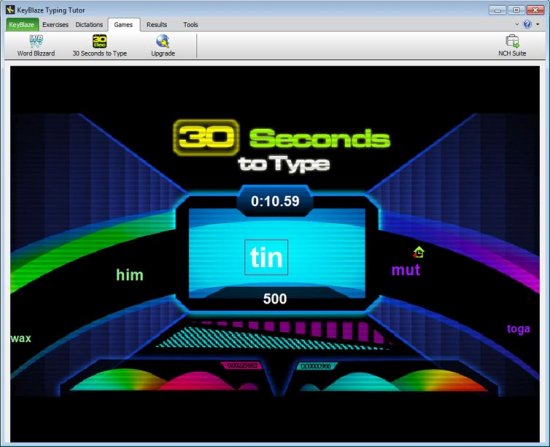 The best thing about Typesy Software is the fact that it matches all learning levels and ages. It has the reputation of being the industry leading typing tutor software. Typesy is one of the easiest to use typing software which has been designed to meet the requirements of the new era. It is one of those programs which combine exercises and videos.
Using Typesy is much like getting trained at the hands of the world's best typing instructor. Some of the salient features of Typesy include video tutorials, creating own lessons, group learning, cloud services, multi-user accounts, and much more. It provides lessons on as much as seven strategic typing techniques. Plus, it is reasonably priced as well.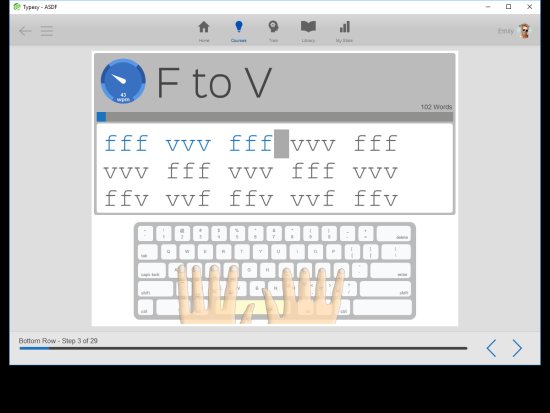 Typing Master is one of the best typing tutor software. It provides useful and advanced touch typing course which adapts to your unique needs. Typing Master provides over 10 hours of customized exercises which guide you to master typing skills in a step by step manner.
Using Typing Master, you can easily go on to double or triple your typing speed and thus save hours and hours of valuable working time. It goes on to highlight your weak points and endeavors to remove them with personalized exercises. It provides additional tailor-made exercises to iron out your problem areas. Its dynamic approach makes you skilled in typing after just 3 to 5 hours of training.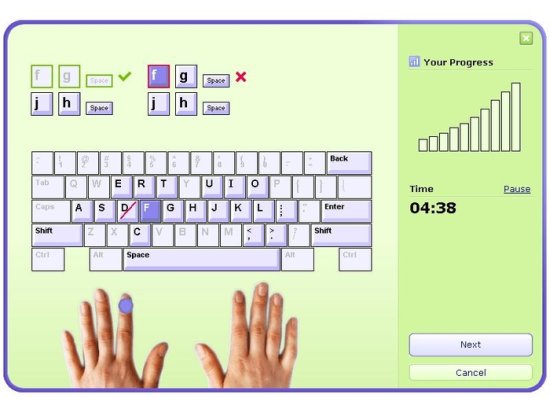 Ultrakey Typing Software is one of the best typing software solutions available over the Internet. Ultrakey is suitable for children, professionals, families, technologists, and can be employed for student and adult training. Its latest version 6 packs in high-resolution screens, hundreds of new elements, colored keyboard elements, video tutorials, and features numerous interface templates.
It runs well on smaller screen resolutions and adapts itself for various mobile platforms and gadgets like Tablet PCs. It provides lessons on basics of typing methods. It goes on to track your progress so that you are fully aware in which areas you have shown improvement.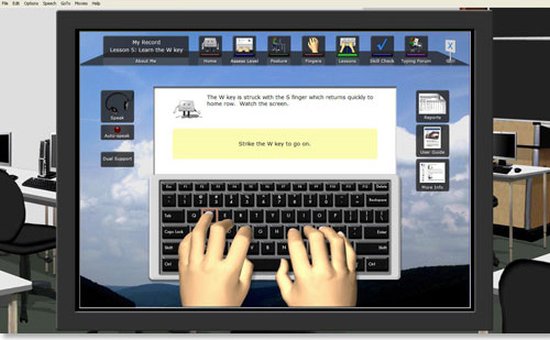 Typing Instructor Platinum is a simple yet effective typing tutor software. It offers dozens of typing games, a fun travel theme, and numerous progress reports.
Its unique travel concept and numerous typing games keep you engaged with entertaining activities while you learn to type. These features go on to make it one of the best typing software packages out there.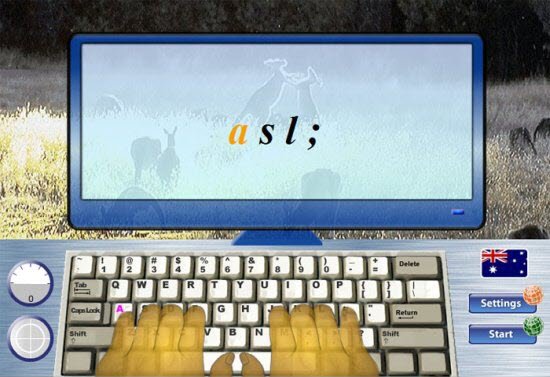 Rapid Typing is a convenient and easy to use typing software package which helps you immensely to improve your typing speed and reduce typos. Its lessons are structured to teach you typing in a short time. It provides a virtual keyboard which prompts you which keys to press while you learn how to type in a swift manner.
It provides three levels such as Beginner, Advanced, and Expert. Performance can easily be evaluated by just looking at the charts. It also tracks your progress and displays your results at any time you want. Its lessons can be fully customized. Plus, it has many more features, as well.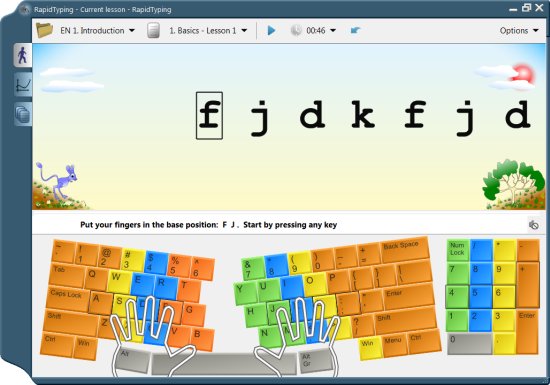 TypingClub is a powerful and user-friendly typing tutor software which enables you to learn touch typing for free. TypingClub is web-based and highly effective. It is free for both individuals and schools. It has an efficient evaluating system. You have to practice lessons until you get all five stars.
You just have to devote few minutes per day for almost two weeks, and you would be an expert in touch typing. Moreover, the learning process is kept as interesting as possible through games and interactive sessions. It is 100% online.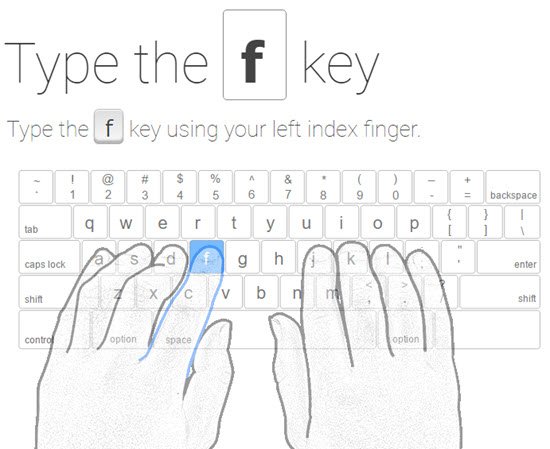 The Typing Cat is one of the most popular online keyboard touch typing tutors. It enables you to learn touch typing, improve typing speed, as well as improve typing accuracy. With Typing Cat you prepare yourself to be more productive. It is easy to use typing software through which you can be an expert in touch typing in a matter of few weeks.
Daily practice with this touch typing software helps you to improve your rate of typing, and there will be precision in your typing. It helps you to learn typing techniques so that you can type without having an eye on the keyboard.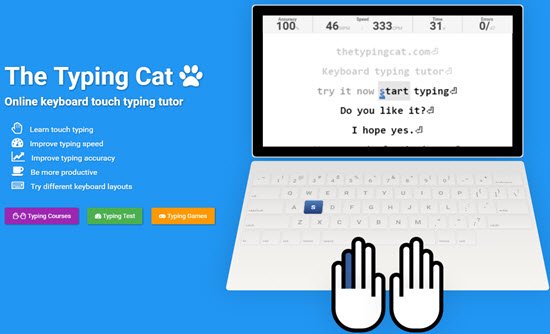 Keybr.com is a simple yet effective typing tutor software. Using keybr.com, you learn to type faster with few errors. It employs statistics and smart algorithms for automatically generating typing lessons matching your skills.
It makes user competent in proper typing and improves his typing speed. It is easy to use and makes users proficient in the art of typing.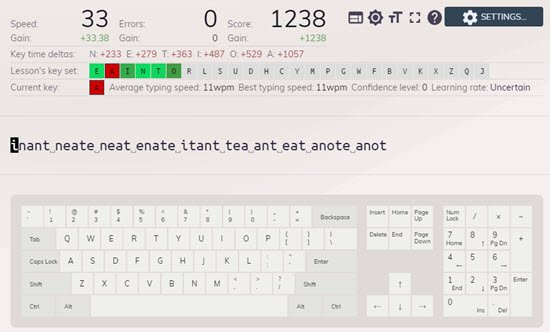 We hope that the presentation on 10 best typing software for Windows proves highly beneficial to you and helps you in selecting the most appropriate typing tutor software according to your requirements. Do share your comments with us.