As a music lover, you invariably want to get hold of the best music players so that you can enjoy your music collection.
If music tends to be an important part of your lives and you want to enjoy your favorite music collection, then you need to have the best music player software for you.
Well, we must say that you are at the right place.
The post introduces you to 10 Best Music Player Software for Windows.
So, if you own a decent local collection, then you need the best music player to listen to your favorite music.
This list introduces you to some of the best applications that are meant for the hardest of hardcore music lovers down to the ones who prefer to use something which is much simpler.
If you are a passionate music lover or even a music freak then choosing the best music player software can be quite a daunting task for you.
It is simply because a general-purpose music player misses out on a wealth of features that make organizing, expanding, and enjoying your music a breeze for you.
Moreover, there is a plethora of music player software for Windows available in the market that goes on to make the task difficult for you.
Well, the good news for you is that we have done the hard work and have listed the Top 10 Music Player Software for PC. We have even featured best free music player for Windows so that you can use them right away.
All these music player software go on to offer impressive services on the Windows platform.
Simply explore this guide, and you will find the best free music players for Windows PCs. We have considered several factors such as usability, as well as distinctive features while compiling this list. We hope that it helps the music-freak in you.
Here's the list for you:
10 Top Music Player Software
MusicBee comes as a free music player for Windows PCs which is highly suitable for serious music lovers. It includes everything you need for enjoying your collection, no matter how large it is.
In fact, MusicBee can handle a library of over 500,000 tracks without throwing any hiccup.
Moreover, it is easy to switch to MusicBee.
First up, the app scans your PC for music and allows you to import your files from Windows Media Player or iTunes. Once the songs are imported, tagging them is pretty easy. You just need to hit Shift + Enter for opening the tag editor and go to work.
Adding artwork is also simple as copying and pasting. It is not limited to the album cover. You can add pictures of the artist, lead singer, band logos, and even photos from live performances.
MusicBee can even display song lyrics as each track plays.
MusicBee makes most of your PC's hardware such as top-end sound cards surround sound set-up, with up-mixing for stereo sound. You can even add silences or fades, normalize volume, and experiment with the equalizer.
Plus, MusicBee supports almost every audio format around.
There's even an Android app with which you can control MusicBee remotely.
All in all, MusicBee is comprehensive free music player software for Windows PCs.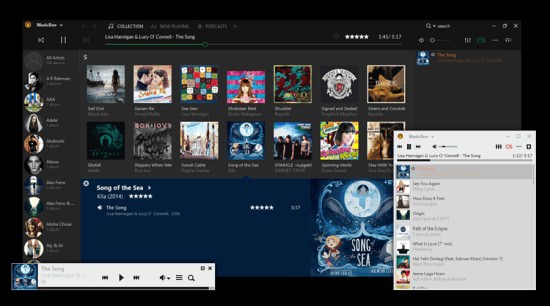 Clementine Music Player is advanced and versatile free music player software for Windows users. It can easily manage huge music collection on your device while offering impressive organization tricks.
Clementine Music Player offers many familiar features such as the smart playlists, visualizer, internet radio, multi-format support, and so on.
Plus, you get more expansive capabilities for cloud and device support. It can communicate with cloud storage services such as Google Drive, and Dropbox and has easy playback options to all collections.
Clementine Music Player can handle a wide range of audio formats like FLAC, AAC, WAV, and MP3, etc. It has tools that make it easy to copy music onto mobile storage drives.
It can even search and play songs from the cloud when you have stored audio files in Box, Google Drive, Dropbox, and OneDrive. Plus, it can automatically collect missing information about ID3 tags such as genre and artist name, etc.
Clementine Music Player works perfectly well on Android, Linux, Mac OS X, and Window platforms.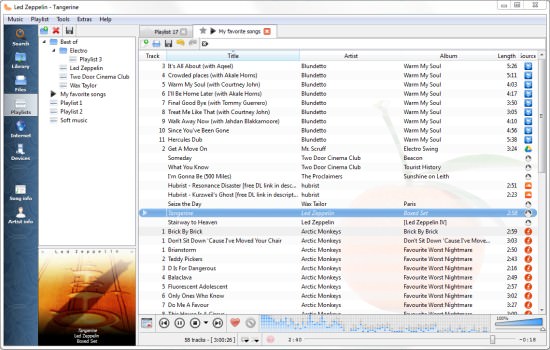 MediaMonkey does an excellent job of playing and organizing both music and video files. So, it's a dual purpose media player. It can identify tracks with missing metadata and can search for information online.
It has been empowered with powerful tagging tools that allow you to tag files using industry-standard formats. Plus, MediaMonkey can also tag music during playback. So, there is no need to preview snippets of tracks before labeling them to generate playlists.
Another handy feature with MediaMonkey is that it can arrange the music library in a logical hierarchy. Its File Monitor keeps everything up to date as you add, edit, or remove files.
You can even download podcasts or enjoy metadata tracking over Media Monkey platform. It also allows audio CD ripping services. It has an auto organizer along with auto tagger making playbacks much easier.
The MediaMonkey interface is thoughtfully designed and has much gloss than its open-source competitors. The interface comes with impressive features making playback options easier.
MediaMonkey also comes with a premium version – the paid-for Gold version that includes a party mode that locks the interface and prevents guests from messing with your playlist.
MediaMonkey works perfectly well on Android as well as Window platforms.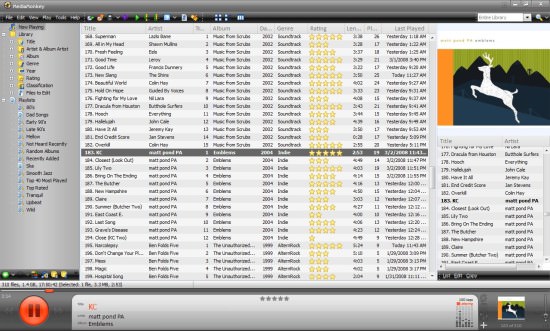 AIMP is one of the best free music players for Windows.
It makes organizing your song a breeze even when your collection stands as a sprawling mess of tracks in various formats and locations, with missing or incomplete metadata.
The best aspect with AIMP is that it supports a huge number of formats. Another prime highlight is the YouTube extension that allows you to build playlists from multiple videos. It features an add-on for streaming music from SoundCloud. There's even an extension for controlling the player remotely.
AIMP has been loaded with some very interesting features. For example, the alarm clock function that starts playing at a certain time, a voice remover for making your karaoke tracks, a wind-down setting that shuts down the PC at the end of a playlist.
So, AIMP features a thoughtful design and carefully Curated feature-set making it one of the best audio players for Windows.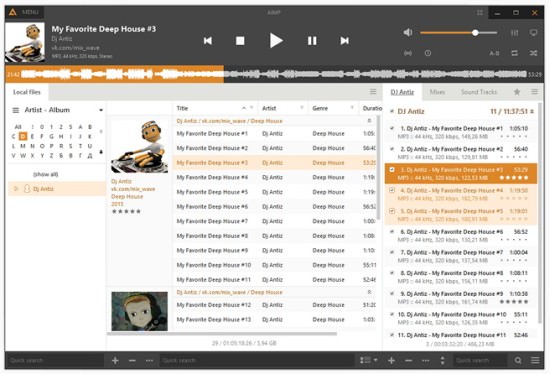 VLC Media Player is chiefly known for its video-handling capabilities. However, it's also a superb free music player that can play almost any format without installing any additional codecs.
VLC can stream music from a local network or the Internet, which can be set up as a playlist for quick access.
Managing music with VLC is easy. You just have to drag files and directories into the Media Library, and VLC will sort them all into folders. The tracks can be organized by album, artists, the genre or any other metadata. Plus, you can use the built-in search tool for finding the song you want.
VLC also supports extensions which can optimize video playback, and some are specially meant for music lovers.
VLC Media Player is lightweight and can work on all versions of Windows from XP onwards. It also offers versions for Mac, Android, Linux, and iOS.
It is the best program for handling both music and video.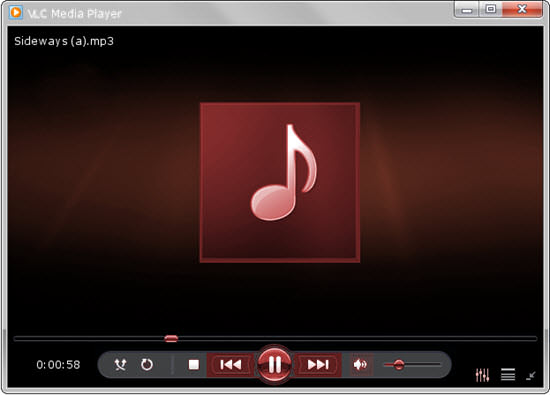 Foobar2000 is another well known open source music player project. It is not only usable but also one of the best free music players for Windows platform on the scene. The basic interface is decent enough.
Moreover, you can customize its looks the way you want and can play anything including MP3s, WMA, Musepack, Speex, and other rare formats with the right plugins.
The audio player has extensive tagging abilities, and full support for keyboard shortcuts making it a splendid piece of software for managing complex lists of audio files.
The software also offers options for gapless playback, ReplayGain, and even ripping audio and converting it. Plus, it provides all components and downloads options on the site.
It even continues to be updated to this day.
Foobar2000 will look up metadata for untagged tracks when you go on to rip an audio CD. It can identify and erase duplicated tracks.
It features a customizable modular interface. It offers modules such as album art, search box, playlist manager, and various visualizations. There are optional tabs for easy navigation.
All in all, Foobar2000 is an extremely lightweight music player that is suitable for smaller music libraries.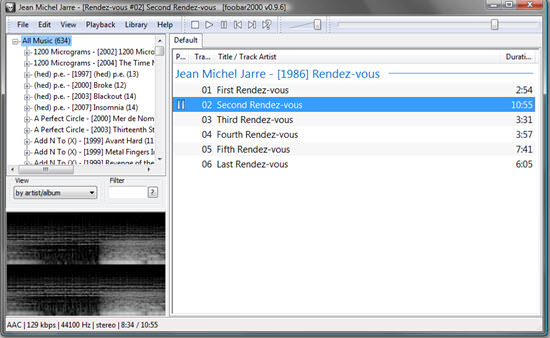 With iTunes, all your music, movies as well as TV shows take center stage. iTunes is one of the best ways to organize and enjoy your favorite music, movies, and TV shows that you already have.
You can even shop for the ones you want. Entertainment with iTunes takes a new dimension. It offers the opportunity to enjoy your favorite audio and videos on your Mac and PC.
It has a collection of over 40 million songs that can be streamed, ad-free. You can even download albums and tracks to listen offline. Plus, all the music in your personal iTunes library lives right alongside the Apple Music catalog.
iTunes comes with the free three-month trial with no commitment. You can cancel anytime. Create a playlist or let Apple Music create mixes based on the music you liked the most.
It brings you up-and-coming artists and curated playlists every day. The iTunes Store lets you buy that catchy song you just heard.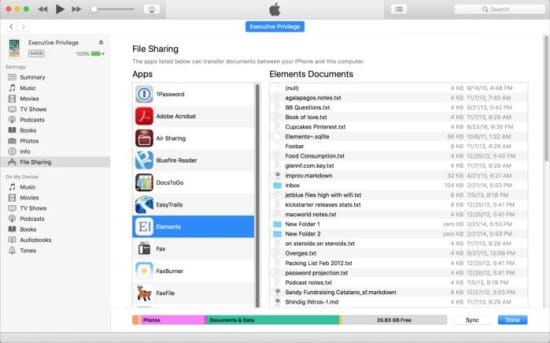 Winamp is very popular free music player software. It was launched in 1997, and it is still recognized for its high-quality service record for audio playbacks. It's a user-friendly music player and makes everything easy to access with its well-organized timeline.
It supports most of the audio file formats such as WMV, MP4, MP3, FLAC, OGG, WMA, AAC, and many more. It can import iTunes libraries and can handle plugins and skins.
It has easy functionality for CD playbacks as well as for CD importing. It can even scan audio and video files easily and allows users to access them with ease. Winamp supports Windows and works for Android with easy synchronization options.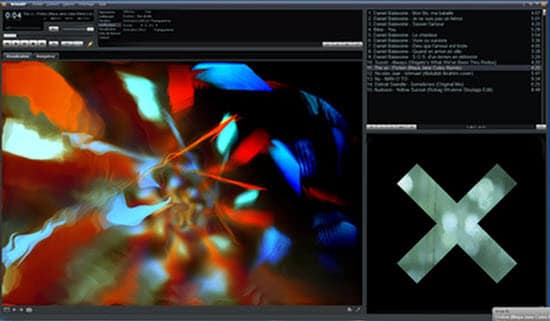 Audacious is very advanced and impressive free music player software for Windows. It is one of the best options for all your music playback needs. It offers highly functional single window type UI that assists beginners with easy option management over the screen.
Users only need to add their favorite media files to the Audacious library, and it goes on to capture all details about tracks including information such as album names and artist information automatically.
Audacious allows users to initiate a search for tracks.
It supports all popular media file formats such as WMA, FLAC, WAV, AAC, and OGG, etc. There is even advanced playlist support along with tag editor, shuffle option, and duplicate track removal facility. You can even improve service quality with additional plugin support.
Audacious supports Window as well as Linux platforms.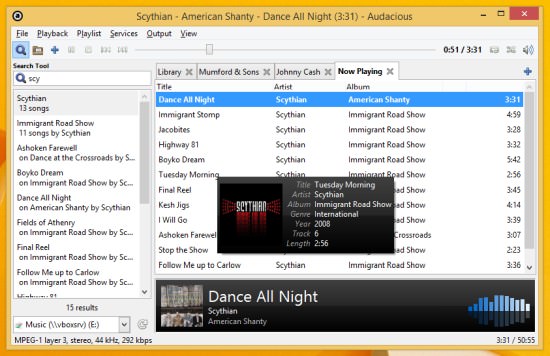 Windows Media Player is a renowned and highly popular media player and media library application that has been developed by Microsoft.
It is used for playing audio, video, and viewing images on PCs that run on Windows platform as well as on Windows Mobile-based devices.
Apart from being a media player, Windows Media Player can rip music from and copy music to compact discs.
Windows Media Player offers features beyond simple video or audio playback.
Windows Media Player supports various file formats such as WMV, WMA, ASF, and also its XML based playlist format called Windows Playlist.
Windows Media Player 12 is recognized as the most recent version of Windows Media Player.
Windows Media Player is available for Windows as well as Windows Phone operating systems.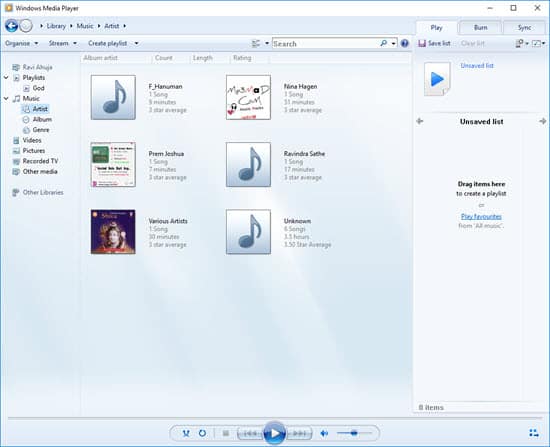 We hope that you would have found this presentation highly useful. Herein, we have listed 10 Best Music Player Software For Windows. Please share which Music Player you use.