If you go by the most essential software that you must have in your computer system, I reckon it is none other than an Office Suite.
However, choosing a suitable Office Suites may not come up as an easy task.
I say this because of the variance in usability, interface, layout, product sets, features, and pricing that each Office Suites brings with itself. You have your own preferences that each Office Suites may not fulfill.
That's precisely the reason why you look forward to a perfect Office Suite that meets your expectations.
To make your task easy, I have come up with an extensive list of Office Suite and present before you 5 Best Office Suites for Windows. These Office Suites are best in the business and have a wide user community.
The 5 Best Office Suites encapsulates products such as a word processor, spreadsheet software, presentation tool, graphic tools, database management tools and much more. Some of the Office Suite are free while others are perfectly priced to suite your budget.
They are easy-to-use and simplify the way you accomplish your day-to-day tasks. These Office Suites for Windows are perfect for home users as well as for business and office users. They come with enhanced feature set so that all your tasks can be easily completed. They enable you to share your work online, allow you to work with data, and images. You can even convert data into tables; add images and other visual effects and much more.
So have a look at the 5 Best Office Suites and I am pretty sure that you will find a suitable Office Suite meeting your expectations and budget.
5 Best Office Suites
MS Office is one of the world's most widely used Office Suite. It includes various Office Applications such as Word, Excel, PowerPoint, Access, Outlook, Publisher, and OneNote. MS Office applications allow you to capture ideas using Keyboard, Pen, or Touchscreen. You can sign in to MS Office through your PC as well as when you are on the move. All your personal settings and recent files are held intact. It even allows you to store files in the cloud. The documents are stored online at OneDrive and are accessible from anywhere and anytime.
MS Office simplifies the way you communicate with your clients. You can preview Outlook messages and can even sneak a peek at contacts. It lets you turn your ideas and data into expert documents. MS Office allows you to work with PDF content, images, and data. You can even share your work online, convert data into charts and tables, add photos fast, create picture backgrounds, add text and visual effects, and can do loads of things with MS Office Suite.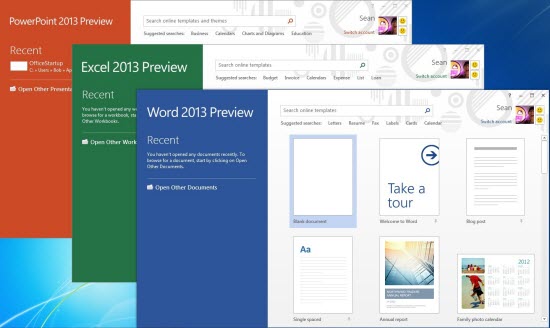 Apache Open Office is a renowned open source office software suite. It enables you to do word processing, create spreadsheets, make presentations, graphics, and build databases and more. The package itself is really easy in use. It has an OpenOffice.org tool which functions as a central launcher and helps you in creating a new letter, presentations, and more. Open Office is available in many languages and can function on all common computers. The best part is that it is available completely free of charge. Its open development process ensures that you can request new features, report bugs, or even can enhance the software. It has every application that you want in office software. All-in-all, Open Office is a capable Office Suite.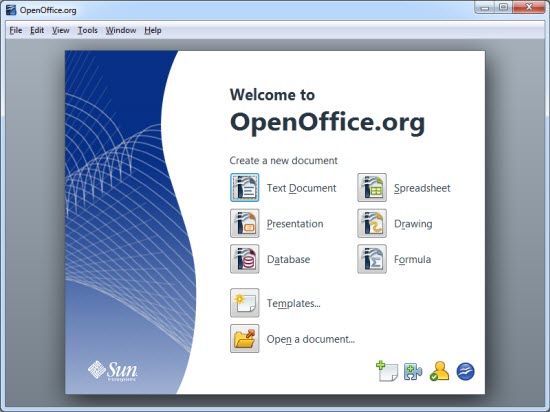 WordPerfect Office is one of the best office suite for your home, school, and office needs. The package includes office software for word processing, spreadsheets, presentations, and much more. Its powerful tools and collaborative features enable you to accomplish your tasks quickly and efficiently. Moreover, WordPerfect Office family of products offers something for everyone. It's an easy to use office suite. Its each and every version has been priced in such a way that it meets your budget. WordPerfect Office supports more than 60 file types (including latest Microsoft Office formats), has powerful database management tools and features built-in PDF tools so as to deliver efficient working for all of your office tasks. All-in-all, WordPerfect Office is a versatile, powerful, and feature-rich Office Suite for home and business users.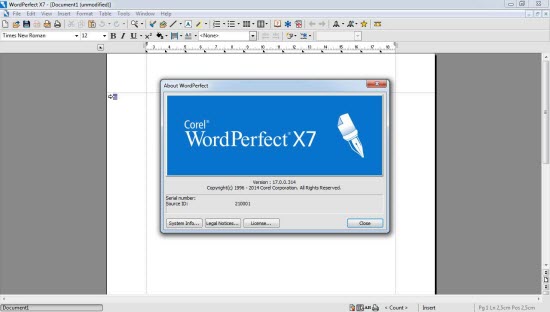 Libre Office comes as a free and open source office suite. It has a large user community which is growing day by day. Libre Office is a spinoff from Open Office and its layout resembles much the same like that of Open Office. Its Office Suite has every product that you wish to seek in an office software such as a word processor, spreadsheet, presentation tool, and so on. It is an easy-to-use Office Suite.
Other features that you would certainly appreciate in Libre Office are its improved file format compatibility, better template management, support for Firefox themes for customizing the interface, color scales in spreadsheets, and support for many more powerful features as well.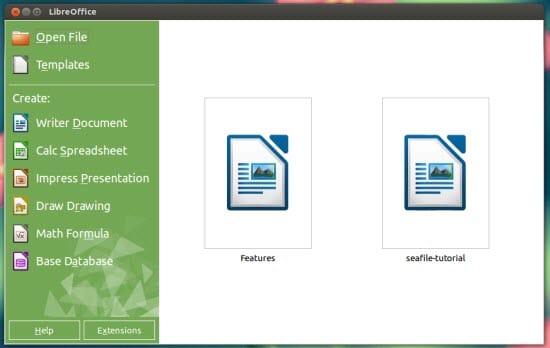 Kingsoft Office is another very popular Office Suite. It has all the core tools that you need to accomplish your office tasks such as a word processor, spreadsheet, and presentation creator. Kingsoft Office comes free for personal use. It supports browser-like tabbed interface which makes it easy for you to open multiple documents. Moreover, using Kingsoft Office is highly easy and you would certainly enjoy creating files and documents through it. It is ideal for home users and business users too find it much useful Office Suite. Kingsoft Office supports lots of attractive templates, the encryption feature is enabled, paragraph handling is easy and convenient and importing office documents is easy too.